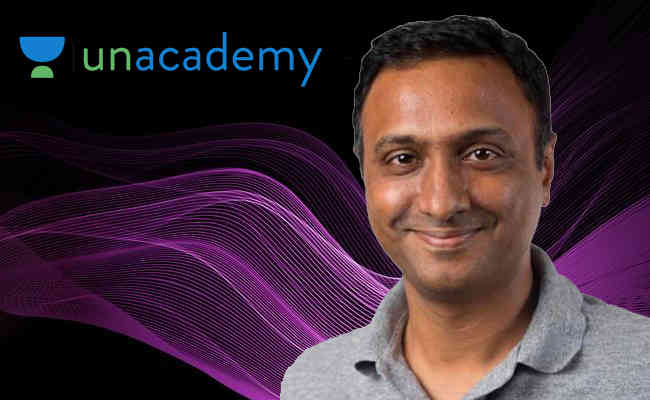 After investing in UrbanClap, Kalyan Krishnamurthy, Flipkart Group's CEO is systematically investing in Unacademy, an educational technology start-up.
Krishnamurthy has invested Rs 2.12 crore after which the company's post-money valuation reached $378.5 million (Rs 2,628.73 crore). This is a significant increase in valuation from when the company had last raised a $21 million Series C round.
At that time, the company's valuation was lesser than $100 million. According to a source, Krishnamurthy had also put in an undisclosed sum in Unacademy's Series A round.
If Kalyan Krishnamurthy exits tomorrow itself, it is assured that he will make huge gains. This points out to be an investment trend by Krishnamurthy, where some of this minimal amount is invested at a time when the company doesn't really need any new investor, but it might be the brand value of being a Flipkart CEO that is attached to Krishnamurthy that makes these shares accessible to him.