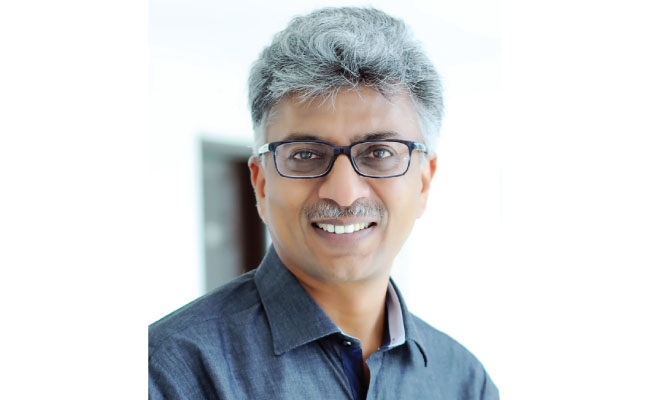 …..to seek funding from YourNest
YourNest is looking for good opportunities of investment in the startups in the country. We currently receive over 1,200 deals every quarter to shortlist investment opportunities.
YourNest is a Pre-Series A venture capital fund that invests in the evolving digital ecosystem. It has chosen technologies that will make a real impact on humanity in the coming years. These include Internet of Things (IoT), Electronic System Design, Artificial Intelligence, Advanced Robotics, Enterprise Software and Mobile Internet. YourNest invests in the Pre-Series A rounds of up to US$1 million. YourNest invests in a startup, after it achieves validation of its idea by customers. Investing at an inflection point of a startup enhances return potential. This fund plans to invest in 25 to 30 startups over a period of four years.

A growing pool of advisors and active investors assess, support, mentor and help the investments grow rapidly. Sunil and Vivek, with their experience in building and leading large organizations along with exiting from startups, focus on building great businesses for strategic exits. YourNest's investment thesis is built on asset-light businesses, primarily in the domain of B2B enterprise offerings. Building a differentiated portfolio with a long-term perspective does outperform. With the intention of capitalizing on the burgeoning opportunities in the startup, and build on the momentum created by the first fund, YourNest has launched its second fund called "YourNest India VC Fund II" with a target corpus of Rs.300 crore (US$45 million). The Fund II has achieved its first close in January 2017 with Rs.44 crore committed by individuals. The fund is in advance discussion with EDF for Rs.60 crore commitment. Our first promising investment is in a defence IoT startup that helps protect international borders and sensitive areas.

Our Investors

The first fund launched in 2012 saw subscription from 144 individual investors as well as three institutional investors – SIDBI's India Opportunity Fund, IIFL Seed Ventures and Northgate Capital (a Silicon Valley-based US$5 billion Fund of Funds) with a corpus of Rs.90 crore. Of the 144 individuals, the largest contribution is from entrepreneurs and professionals.

Sunil K. Goyal
Managing Director and Fund Manager
Yournest