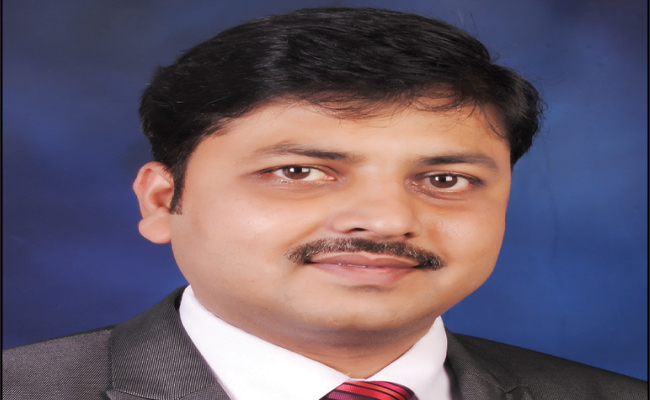 Digitization paving way for opportunities...
Digitization is dramatically changing the world. It is impacting everyone's lives and no business or country can escape its impact. If looked at the business opportunities, the decision by the government will surely prove a milestone for the Indian economy in the long run. As India is poised to become one of the fastest economies, this move will surely bring a bigger, better and clear picture in the IT industry as well. Companies that will embrace the digital transformation will uncover huge possibilities to drive innovation, growth and jobs of the future.

The digitization of everything is an imperative for digital innovation, transparency and engagement. Businesses in every sector have already realized that they must also use digital channels to engage with their key stakeholders to maintain relevance and drive the conversation. The seed of a massive revolution that digitization holds within it has certainly opened up many opportunities for businesses to pioneer this transformation, achieve increased profitability in the process and enable businesses achieve customer delight.

Companies are now digitally transforming three key areas of their enterprises - customer experience, operational processes and business models. Gradual adoption of technology to enhance these three key areas will majorly affect the functioning of an enterprise, thereby leading to increased opportunities in the market.

With technology playing a major role, Acer has seen a tremendous change in the way it receives information about its customers. Social Media, usage of big data and cloud solutions has helped in gaining valuable customer insights into its customer's appreciation, dislikes, complaints and changing trends. Over the years, Acer has tried to understand the change in landscape both in terms of technology and the buying behaviour of consumers using variety of analytical tools and have seen great success in adapting to the ever changing technology landscape. Acer is positioning itself as a brand which empowers individuals with the power of progressive design and breaking barriers between people and technology.


Technology Trends to look for...

Technology alone is rarely the key to unlocking economic value: companies create real wealth when they combine technology with new ways of doing business. Some of these technology trends that will help shape businesses and the economy in coming years are -
• Social technologies
• Automation of services
• Deploying the Internet of All Things
• Competing with 'big data' and advanced analytics


Commitment to R&D...

Acer was one of the first few companies to realize the importance of transforming itself into a technology first business. The basic premise of the company is to create meaningful innovations – beyond mere creation of new technologies and solutions – that enable enterprises to do more, do better and do fast in a simple yet powerful manner.

Over the last 40 years, Acer has traversed numerous, diverse horizons. Being a technology vendor it has been ahead of the curve and has moved beyond just being a computing-only brand. Its brand philosophy of 'Breaking barriers between people and technology' and its strategy of 'progressive design' is constantly bringing to life bleeding edge engineering and design powered by R&D that resonates with changing consumer behaviours.