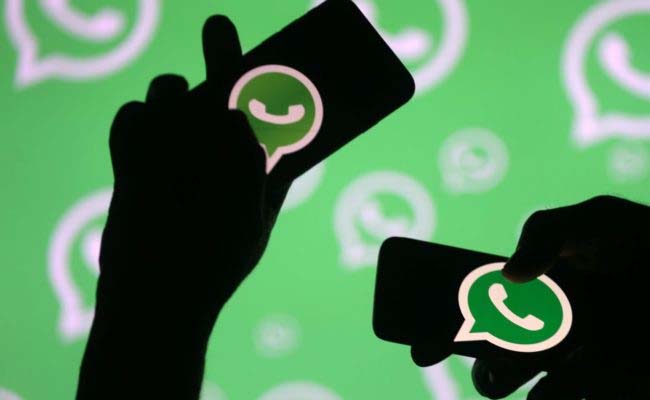 WhatsApp is one of the most commonly used messenger services across the world. This service however has critical administrative issues, wherein miscreants can take advantage and create law and order problem.
The number of Indian users on WhatsApp has increased exponentially. WhatsApp now has 1.5 billion monthly active users, out of which 200 million are users in India alone.


Mobile is a hand-held device and hence should be used single handedly. A device going into an unauthorised hand can create havoc and confidential, sensitive and personal details can be brought into public domain, thereby leading to misunderstandings along with the added incentive of misuse of the social networking platform.
The user should perform utmost due diligence in ensuring that he shall not part with his device to any unknown person and also by not downloading apps from Internet which can take remote control of the device, perform snooping and misuse personal information & data. The IMEI number of the device plays a very pivotal role during investigation by law enforcement agencies and hence the user should not part with the IMEI in the public domain, as this may lead to cloning of devices resulting in an innocent person getting victimized.
Each and every device's WhatsApp account is associated with the phone number just like the password. So whenever anyone changes her/his device (changing from one phone to other, from phone to tab etc. for example from iPhone 5S to iPhone 6), WhatsApp sends the notification and asks to re-verify the account. In these cases, the data is transferred from the back-up, which means all your collected data can be possibly read by others.
In a recent development, there were abuses where WhatsApp had been used as a platform for repeated circulation of provocative content. This is a deep concern to the Government of India. The Ministry has taken note of these incidents as well as the circulation of provocative rumours being spread on these platforms. An official note from the Ministry of Electronics and Information Technology confirmed this.
In a published report, the Information and Broadcasting Ministry has taken a decision to set up a social media hub for monitoring online data. With this the Government wants to keep a control on the messages transmitted through social media. "It will be like creating a surveillance state," a bench represented by Chief Justice Dipak Misra, Justice A M Khanwilkar and Justice D Y Chandrachud said.

WhatsApp has responded to the Government's notice over lynchings by saying that these are being orchestrated by the blatant misuse of WhatsApp and Internet as a backbone. The Government of India has taken a strong cognizance and has communicated to WhatsApp to ensure fake and proactive messages are not being sent through their servers.


A WhatsApp official recently quoted - "WhatsApp cares deeply about people's safety and their ability to freely communicate." "We don't want our services to be used for spreading harmful misinformation and believe this is a challenge that companies and societies should address," the spokesperson added, while detailing some of the steps the messaging app has taken to curb the spread of misinformation on its platform.
WhatsApp's Privacy and security statement says -
"Privacy and security is in our DNA, which is why we have end-to-end encryption. When end-to-end encrypted, your messages, photos, videos, voice messages, documents, status updates and calls are secured from falling into the wrong hands.
Earlier this month, WhatsApp had added a new feature to its platform to make it easier for users to identify messages or content which is being circulated across groups and individual chats by labelling them as "Forwarded".
WhatsApp end-to-end encryption ensures only you and the person you are communicating with can read what's sent, and nobody in between, not even WhatsApp can read it. Your messages are secured with locks, and only the recipient and you have the special keys needed to unlock and read your messages. For added protection, every message you send has a unique lock and key. All of this happens automatically. No need to turn on settings or set up special secret chats to secure your messages."
WhatsApp through its aggressive marketing policy has now started targeting the SME and Enterprise segments for business connectivity. This is primarily because they have the data of the customers. For example, when you book a flight ticket on some airline portals, the customer gets a message through WhatsApp about the ticket booking details in a PDF format.
It has been proved by Dr. Harold D'Costa, CEO - Intelligent Quotient Security System, President - Cyber Security Corporation that messages transmitted through encrypted mode on WhatsApp can be debated for accuracy of its content. The law enforcement and the Judicial system in the country rely heavily on electronic evidence. Section 65B (4) of the Indian Evidence Act, deals with admissibility of electronic evidence in court proceedings, which have an impact on criminal trials, where an increasing number of call details records, CCTV footage, mobile video recordings and CDs are also being relied upon.
A user X communicates with user Y through WhatsApp with a message "I am in Delhi", but it can be shown by user Y, that he has received the message as "I am in Mumbai". This is a serious concern, because messages transmitted should be 'in read' only format, but this is not the case and hence it can misguide the law enforcement and Judicial system in knowing the authenticity of the message. The Forensic lab in the country has to be equipped with modern and sophisticated tools to find out the properties of the message transmitted and also the source from where it has been generated.
In a recent move, WhatsApp has limited the forwarding of messages to only 5. This comes after the Indian government mounted pressure on social media sites and messaging apps to regulate norms to handle the menace of rumours and fake news on its platform. WhatsApp immediately made a change in its app to ensure that fake and hatred messages are not made viral.
However, irrespective of these cosmetic changes, it is impossible for law enforcement agencies to find out the origin of the fake messages. WhatsApp being a virtual server, works on the basis of post office and hence doesn't keep a copy of the message once it is transmitted. Also, a mischief monger can copy a message from a victim's mobile and paste it to the sender. While doing this the message shall not be reflected as "Forwarded" on the recipients mobile. This may misguide the law enforcement agency and it may lead to a false person getting victimized with charges that he has transmitted the message. Once again through Section 65B (4) certificate such messages can be produced as an evidence.
The time has come that WhatsApp should set up its data server in India and give access to law enforcement agencies for speedy investigation of the matter, so that innocent citizens do not get victimized.