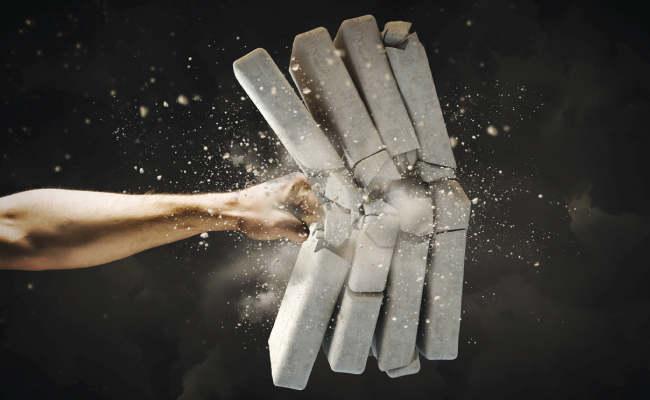 India's mobile phone industry has crossed Rs 1 lakh crore for the first time, thanks to large scale 4G launch by Indian operators

India's mobile phone market crossed Rs 1 lakh crore for the first time to register Rs. 101,430 crore in 2016. Smartphone contributed a total of Rs. 90,877 crore and feature phones contributed a total of Rs. 10,553 crore.

The smartphone shipments in India in terms of volume was 118 million in 2016 and is forecast to reach 140 million in 2017. The featurephone market in terms of volume was 149 million in 2016 and forecast to witness a downward trend to reach 130 million in 2017.

In terms of revenue market share and volume market share, Samsung leads India market with 30.8% and 23.3% respectively. In value share, Apple is at second position with 8%, Lenovo + Motorola is at third position with 7.4%, followed by Micromax at 6.7% and Oppo at 5.6%. Micromax is the only Indian brand in the Top 5 club. In volume terms, Samsung leads the market with 23.3%, followed by Micromax at 11%, Intex at 9.5%, Lava at 8.4% and Karbonn at 5.6%.

China's Transsion Group which entered the Indian featurephone market in Q2 2016 with their "itel" brand and has done well. Transsion is also expected to launch few more brands in the later half the year within the same price bands where homegrown vendors are competing.
Reliance Retail's device distribution business sold 10 million units LYF and JioFi devices during the financial year. LYF and JioFi devices continue to be available through over 500,000 retailers, Jio.com, AJIO.com and across all major e-commerce portals.

Quarter 1

India's smartphone shipments grew a healthy 23% annually in Q1 2016 compared to the global growth, which stalled for the first time ever since smartphones first begun to sell. India also surpassed USA to become the second largest smartphone market in terms of users.

The advent of advanced 4G LTE network infrastructure will also be a key catalyst in the country's smartphone adoption and one can see important role of service providers such as Reliance Jio, Bharti Airtel, Idea Cellular and Vodafone.

The demand for LTE smartphones remained strong as two out of three smartphone shipped was LTE capable. With 4G LTE capability, 5-inch and above screen size is becoming important for Indian consumers as more than 60% of the smartphones shipped were phablets.

The biggest surprise in quarter 1 was the rise of upcoming LTE operator Jio's smartphone brand LYF. In the first quarter of its inception, LYF instantly climbed to become one of the top five smartphone brands in India in terms of shipment volumes. Jio with its massive LTE network and scale could be the key player to watch out in coming quarters.

More than 45% of the mobile phones shipped were smartphones; two out of every three smartphones shipped in India were LTE capable; Samsung led the "Make in India" traction followed by Intex, Micromax and others; more than 60% of the smartphones shipped sported a 5" or larger display; and one in Three smartphones shipped was powered by a MediaTek processor, while almost 39% of LTE smartphones were integrated with a Qualcomm processor.

Samsung, led the mobile phone and smartphone market capturing more than a fourth holding its position during the quarter of launch of its flagship Galaxy S7/S7 Edge and refresh for its popular J series of smartphones. Domestic brands such as Micromax, Intex and Lava continued to perform well in the local market to compete with onslaught of Chinese brands such as Lenovo, Xiaomi, Oppo and Vivo.

Quarter 2

The smartphone shipments in India grew a healthy 15% in Q2 2016 compared to the global smartphone market which grew modest 3%.
Commenting on the findings, Karn Chauhan, Research Analyst, Counterpoint Research said, "LTE smartphones (+264% YoY), Chinese brands (+80% YoY) and the $100-$150 price band (+48% YoY) were the key major growth drivers for the smartphone market. Chinese brands' capture almost 27% combined share of the total smartphone market driven by brands such Lenovo, Vivo, Oppo, Xiaomi and LeEco."
The second quarter was great for "Make in India" program as number of manufacturing/assembling domestically jumped from 10 to 35 brands and contributed to almost 70% of the total smartphones production volume.

In second quarter, smartphones contributed 44% to total shipped mobile phones, Android controls 97% share of the total smartphone shipments, Android's old versions like KitKat and Lollipop contribute 89% of the total Android shipments, deeper customized Android variants are gaining ground especially in need for regional languages support, more than 60% of the smartphones shipped sported a 5" or larger display.

Mediatek was the leading smartphone chipset supplier with 32% share, Qualcomm dominated the LTE based smartphone sub segment with 45% share. Almost a third of the total smartphones are being sold through online channels.

Samsung led the mobile phone and smartphone market due to strong distribution channel, refreshed portfolio with strong promotional campaigns (Make in India). Micromax maintained the second position in both overall mobile phone market and the smartphone segment with a market share of 13.2% and 14.1% respectively. Intex maintained its position to third in mobile phone and smartphone segment as its presence in sub$100 category still remains strong. Lava maintained the fourth spot in the overall mobile phone market with 8.6% market share. Lenovo (including Motorola) maintained fourth spot with a market share of 8.3%. Reliance Jio continue to maintain fifth spot but brands sell-through has been not upto the expectations.

Vivo raced to join million club by surpassing million smartphone units for the first time in quarter on account of aggressive marketing campaigns driven by IPL sponsorship. Other Chinese brands which grew sequentially during the quarter were Lenovo (+23%), Xiaomi (+23%), Oppo (+42%), Vivo (+201%), Gionee (+99%) along with other players like LeEco and Oneplus.

Quarter 3

The smartphone shipments in India grew a healthy 23% annually in Q3 2016 compared to the global smartphone market which grew modest 5%.
Out of all the smartphones being sold, almost seventy percent of them are now LTE capable with eighty percent of those LTE smartphones sporting VoLTE (Voice over LTE) capabilities.

The bulk of the first-time smartphone users were mostly using Indian or Samsung branded smartphone but the aggressive entry and growth of Chinese brands have prompted most of these users to upgrade to affordable but better spec smartphones. Chinese brands expanded to multiple e-commerce platforms as well as offline channels backed with strong promotions and a refreshed portfolio. Chinese brands contribute to almost one in three smartphones sold during the quarter.

Further 8 out of every 10 LTE capable smartphones were VoLTE ready which is becoming a key feature from marketing perspective for OEMs and carriers. Number of brands shipping more than one million+ smartphones in a quarter almost doubled compared to a year ago from six brand in Q3 2015.

Samsung still dominates the feature phone and smartphone market but its overall market share declined sequentially by 4 percentage points. Micromax maintained the second spot in smartphone space though closely followed by Lenovo. Intex slipped to fourth spot in mobile phone market and in smartphone segment, Intex was surpassed by LYF and Xiaomi, thus being pushed out of the top five rankings.

Much of the growth was driven due to robust distribution structure and effective service network with emphasis on product quality from marketing perspective. Reliance Jio's LYF brand climbed up to number four spot benefitting from the commercial launch and attractive trial period offer to consumers. Xiaomi entered in the top five smartphone rankings due to stronger demand for its Redmi Note 3 device which was the second most best-selling smartphone during the quarter.

Oppo and Vivo, the star performers in their domestic market continue to exercise their strategy of expanding offline distribution.

Quarter 4

In Q4 2016, there were some significant changes in smartphone rankings with Chinese brands contributing to 46% of the total smartphone market. For the first time no Indian brand figured among the top 5 smartphone rankings.

While the demonetization had its impact on the local players, it will be unfair to take credit from Chinese players that continue to expand their presence throughout India, riding on aggressive portfolio strategies and substantial marketing spends.

The Mobile phone shipments declined 17% QoQ during Q4 2016.

Feature Phone shipments grew 4% YoY as the feature phone to smartphone transition slowed in the second half of 2016 due to the strength of ultra-low cost brands, such as iTel.

More than 83 million smartphones in 2016 were "Made in India". In Q4 2016, 3 out of 4 smartphones were manufactured domestically. Apple achieved a landmark, crossing 2.5 million units in a calendar year, with a 1/3 of its total shipment coming alone from the record fourth quarter driven by seasonality and the launch of iPhone 7.

Apple captured 10th position in the smartphone rankings during Q4 2016 but led the premium segment (above US$450) with 62% market share.
Chinese brands raced to capture a combined 46% of the total smartphone shipment in Q4 2016.

Chinese brands OPPO, vivo, Lenovo and Xiaomi continued to grow at the expense of Samsung and Indian brands. Their success was attributable to a variety of factors including strong marketing and channel push, as well as better access to components that were in limited supply. As a result Chinese brands captured close to 50% market share. One in three smartphones sold during the quarter were through e-commerce channels, a segment which grew 24% in 2016.