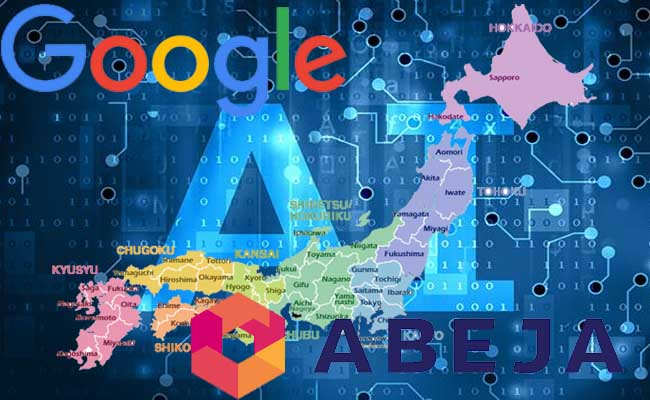 Google has made a rare company's cumulative funding up to JPY6 billion ($53 million) in Japan after the company led a follow-on round (C round) for AI and machine learning startup Tokyo-based ABEJA.
The core offering ABEJA is a PaaS (platform as a service) that uses machine learning to help over 150 companies develop business analysis and insight from their data piles. There is a specialist product for retail stores which hones in on customer and retail data - that's used by some 100 corporate customers, according to ABEJA. ABEJA's PaaS PLATFORM that integrate state-of-the-art AI technologies including IoT, big data and deep learning and enables to carry out sophisticated analyses with accumulated data. Also, on the basis of the platform, we offer variety of services optimized for each industries, especially for Retail, Manufacture, Infrastructure.
ABEJA Founded in September of 2012, followed by graduation from the 1st batch of the Orange Fab Asia acceleration program, Abeja has raised an undisclosed sum in an angel and a seed round. Subsequently, the company has raised six figures in US dollars from Salesforce in a series A round back in 2014, followed by securing 700 million yen (about $7 million at the exchange rate then) in a series B round from INCJ, Archetype, Inspire-PNB Partners back in 2016 as well as securing 4.25 billion yen ($38.4 million at the exchange rate then) in a series C round from 9 investors including VC firms and business companies back in June this year.
"Going forward, ABEJA and Google will collaborate on AI and ML solutions across various sectors, including retail and manufacturing, driving the application of AI solutions, along with further growth in the Japanese AI sector," ABEJA said in a statement.
The deal amount is undisclosed but a little digging suggests that it is likely a single-digit million US dollar figure. That's because six-year-old ABEJA did confirm that it has now raised JPY 6 billion ($53 million) from investors to date. The company has raised $45 million in disclosed capital, according to Crunchbase, which leaves around $8 million unaccounted for - although that covers both the Google investment and a previous Series A deal in 2014, which was also undisclosed.
"ABEJA has strong technical capabilities and ML expertise, and is respected across the industry for its track record of collaboration and the effective deployment of its tech solutions," said Shinichi Abe, Managing Director of Google Cloud Japan, in a pre-prepared statement. "This investment paves the way for collaboration with ABEJA in innovative solutions in the retail and manufacturing sector, as well as other verticals."
Numbers aside, the deal is notable not only because it represents a Google deal in Japan, but because it is strategic in nature.
Google has placed significant emphasis on AI and machine learning in China - where it opened a lab in Beijing one year ago - but that aside the majority of its research and focus has come from the U.S. and also Europe, where its Deep Mind unit is headquartered. Google did acquire startups in India and Singapore that include AI and ML capabilities, but those deals were aimed at growing its in-house product teams which are customizing and creating services for those growing local markets.