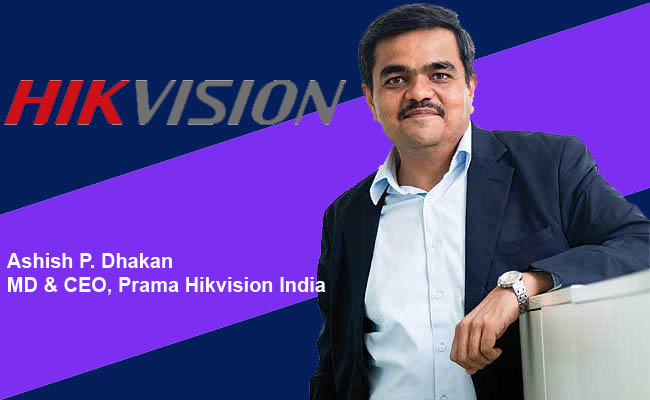 Brand Positioning vs. Marketing Tactics
Hikvision's brand positioning approach to the Indian market is very much customer focused. Everything that we do is customer centric.
We are leading from the front to deliver innovations and value added service to our customers. We are also making big ticket investments in the marketing initiatives and training programmes.
Our marketing strategy is in sync with the business objectives and future roadmap. We have deep insights about the Indian security market and end-user community, which forms the core of all branding, marketing and communications activities. We keep tab on the evolving trends and new developments to stay relevant to the market.
Good data for a Good Brand Strategy
We at Hikvision believe in an integrated brand strategy designed to suit the local market ethos and cultural sensibilities. A credible industry specific database is an integral part of branding and marketing resource. We keep churning the data compiled by our pan India marketing initiatives and end-user engagement programmes.
Over the years, Hikvision has grown to become a global enterprise. Advanced engineering and a passion for innovation has empowered Hikvision to lead the security industry market with state-of-the-art surveillance products and solutions. Dedicated to the advancement of technology and excellence in manufacturing, we are proud to be the "First Choice for Security Professionals".
With an extensive product line and highly effective solutions, Hikvision always adds great values to its partners, customers, and end-users. We will continue to equip our customers' various needs in security and business development through our accumulated expertise in AI and video technology. From our original slogan, "First Choice for Security Professionals", to our newest one, "See Far, Go Further", Hikvision maintains its path toward excellence.
Impact of Digitization on Businesses
There is a shift happening in the digital marketing space as new best practices are replacing old ones. With new trends entering the marketplace, companies need to pay attention or they may be forced by the wayside. With the need to become more visible and reach more customers, the digital marketing of tomorrow offers advancements in emerging technologies as consumers demand a more integrated experience.
In this context e-commerce has been yet another big trend that is driving the online market space as a credible platform to introduce new products and solutions.
Digital Transformation also presents the best opportunity to become the enablers of the business, drive innovation, and to be proactive in shaping the future and opening doors to new possibilities.
In the world of cloud computing, Hikvision's AI Cloud is the latest innovation. It offers a highly efficient distributed computing network incorporating the advantages of both Cloud Computing and Edge Computing.
R&D driving Growth
We at Hikvision have a long term commitment towards R&D and innovation. Today, Hikvision has a large R&D team and state-of-art manufacturing facilities; both allow Hikvision's customers the benefit of world-class products that are designed with cutting-edge technology. As a further commitment to its customers, Hikvision annually reinvests 7% of its revenue into R&D for continued product innovation and improvement.