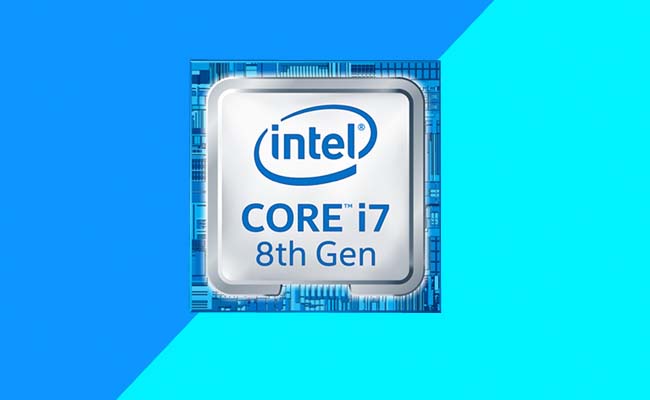 Intel's CPU shortage will affect the forthcoming launch of Intel's ninth-generation Core processors. Does this mean that Intel's production problems will bring opportunity for AMD? We have to wait and watch for the fourth quarter. This shortage is primarily due to the issue on the unexpected return to growth of the PC industry.
The fact is that there is continued explosion of data and the need to process, store, analyze and share it is driving industry innovation and incredible demand for compute performance in the cloud, the network and the enterprise. In fact, our data-centric businesses grew 25 percent through June, and cloud revenue grew a whopping 43 percent in the first six months. Intel CFO and interim CEO Bob Swan's "Supply Update" started by noting the growth of the processor industry and performance of the PC-centric business. "The PC business has been even more surprising as the second-quarter PC shipments grew globally for the first time in six years, and with this it brings pressure to the factory network," he said.
Intel promises 10nm chips to be coming, despite being years late. An open letter from the interim CEO of Intel advised that some progress is being made for its 10-nanometer processors, but volume production of chips using the process will still wait until 2019, alongside a notice of $1 billion in 14-nanometer production investments and a warning that it will also be prioritizing production of high-performance chips over processors for entry-level devices.

To address the ongoing challenge, Intel had taken a number of steps to capitalize on these increases, including the investment of a record $15 billion in capital expenditures in 2018, up $1 billion from last year's spending. Part of this includes an investment into its 14-nanometer manufacturing sites in Oregon, Arizona, Ireland, and Israel, which is intended to increase supply of chips from those facilities.
As per various reports, Intel is claimed to be falling short of 14-nanometer demand "by as much as 50 percent," and turning to outsourcing as an alternative to expanding its own capacity. Motherboard makers are expecting improved supply by the end of 2018.
The billion-dollar investment into its own sites will certainly help improve its production facilities, but it may take time for the sites to be upgraded to meet demand. Outsourcing remains as an idle solution for the short-term solution for Intel until the investment pays off. Intel may plan to outsource some of its 14nm chip production to Taiwan Semiconductor Manufacturing Company (TSMC). However, the Motherboard makers expect the tight supply of Intel's 14nm chipsets to ease up by the end of 2018.