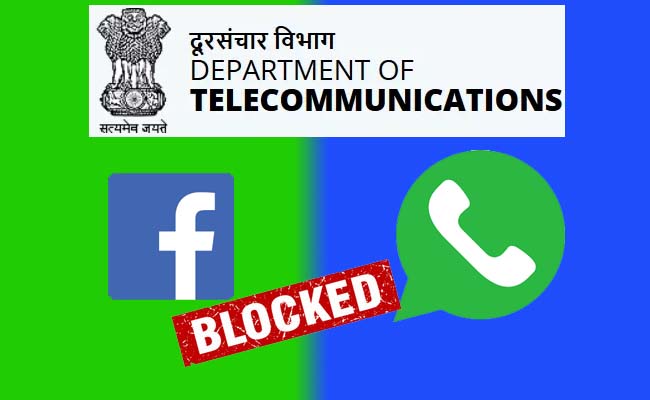 The Department of Telecommunications (DoT) has pursued to block popular social media apps such as Facebook, WhatsApp, Telegram and Instagram during emergency situations or in times when national security is in peril, with telcos and internet service providers asked to suggest ways for blocking such apps. This move comes in response to spread of fake news and child pornography.


DoT also plans to hold talks with social media giants on these issues, especially fake news, which has triggered several cases of mob lynching, drawing sharp reactions from even the SC. The move also comes from concerns that fake news may be used to influence the 2019 general elections. According to the report, the ministry has started a discussion to address the need for a reasonable good solution to protect national security.
This is the second such letter that went to industry representatives for their inputs. It is learnt that DoT had sent a similar letter on June 28 and has once again sent a reminder on August 3.


Telecom industry body Cellular Operators Association of India has responded to the DoT, broadly saying that it is extremely difficult to categorically block apps. The mobile phone operators and ISPAI have still not responded.
The latest move comes after government sent repeated missives to Facebook-owned WhatsApp to take action to curb fake news. IT ministry sources say that WhatsApp's subsequent reactions such as curbing forwards and bringing out newspaper ads, have not been sufficient.
In recent months, teams from WhatsApp and Facebook have come down to India for meetings with Election Commission officials to discuss ways to prevent misuse of the platform in India's coming election cycle.
Executives working with telcos and ISPs confirm that they won't block these social media apps on their own.