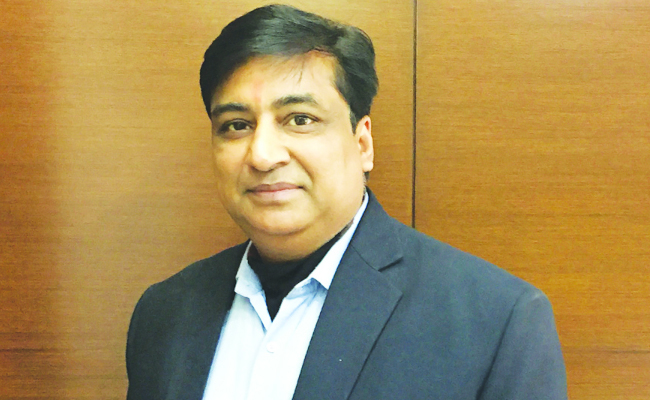 'CIOs should understand how technology is disrupting the industry'

Commitment as a Tech Head
CIOs today play an active role in business strategy and IT performance to improve on a wide range of functional and business tasks. Technology plays an integral part in all areas of an organization. The CIO has the most complex, broad, and diverse set of responsibilities. This is demonstrated by the need to think to the future in aiding the strategies of every division of the company. CIOs must also help drive the innovation agenda for the company while also focusing on risk mitigation associated with security investments.
Even though few CIOs are only involved in close manner in helping shape the strategic agenda, beyond providing basic services and managing infrastructure, IT functions are extremely effective at a wide range of tasks. The Board should engage CIOs in strategy discussions to deliver business benefits and address the widespread concerns over IT effectiveness.

Experience Cell
Lot of IT leaders indicate that skill shortages are the top concern. The concern center on technical skills like analytics, software development, cyber security and cloud-centric skill, but increasingly, there is concern regarding the paucity of soft skills. A lot of companies are focused on big data and how to gather it and analyze it but the challenge is the right skill. CIOs exhibit the qualities of emotional intelligence in dealing with conflict. They are highly motivated towards up-skilling and re-skilling. They strive to develop forward thinking mindsets. Self-awareness is the key to emotional intelligence.

Key Priorities
We would be focused this year on the agenda stated below –
• CRM enhancement to improve productivity in sales and support channels
• Loyalty program with turning data into a competitive advantage
• Strong Business Analytics and Dashboard tools
• Security
• Big Data
Technology investments represent a growing percentage of corporate spending, and many organization stakeholders expect investments to be aligned with business strategy. Investment strategy increasingly depends on existing technology capabilities, business strategy, and the competitive environment. As CIOs' mandates change from value preservation to value creation, optimizing IT investments has become a top priority for them and their stakeholders.
"