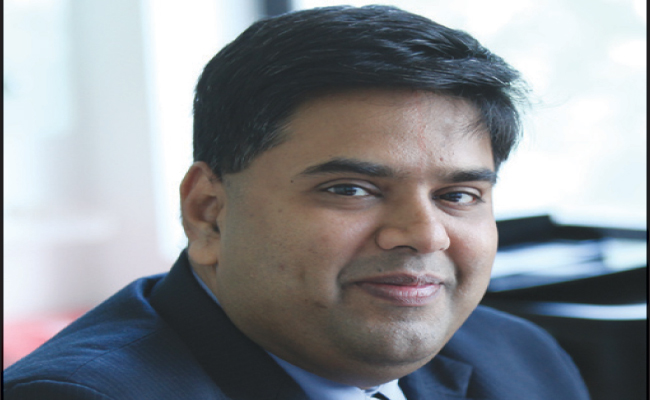 Digitization paving way for new opportunities...
Digitization and cashless economy is simply going to revolutionize the way data is collected and is managed. Hence, the electronic data storage and retrieval is going to be a key component and should meet with the demands of the solutions required.

American Megatrends understands that digitization and cashless economy demands robust backend infrastructure primarily consisting of compute and storage that can meet the real-time IOPS/performance requirements. Advancement in solid-state drives (SSDs) has led to the advent of flash based storage arrays to deliver unmatched levels of performance with scaling beyond 400,000 IOPS (input-output operations per second). With flash based storage arrays, applications can fully utilize the benefits of SSD technology.

American Megatrends All Flash based Array product line StorTrends 2610i is a true pure storage based on SSD technology and is built with revolutionary data compaction technologies such as compression and deduplication to derive the maximum usable capacity with limited raw capacity without comprising on real-time performance.

StorTrends also has 3500i hybrid storage arrays which are one of the most cost-effective storage solutions to deliver superior performance and substantial capacity within a single array. By combining solid-state drives (SSDs) with SAS or NL-SAS drives, users can realize the monumental performance benefits of SSDs, as well as the high storage density of SAS/NL-SAS disks that balance costs and provide massive capacity.
StorTrends 2610i and 3500i All Flash / Hybrid arrays cater to the performance and storage needs of VDI, heavy-hitting databases, and other IO-intensive applications.

Smart City - a big opportunity...

A smart city is a digitized city that is efficient in resource utilization, reduces consumption and recycles efficiently. The overall goal is to reduce carbon footprint and to provide eco-friendly environment.

ICT plays a major role in achieving the goals of smart city. Some of the elements could be considered for achieving the goals are -

· Infrastructural Power Savings: Centralized data center with citizens having access to their desktop instances through thin clients with Aadhar as login id. This could be at least provided to underprivileged to ensure the freebies distributed are actually used for self development and learning.

· Single app with Aadhar as login-id to access to all facilities to review records, make payments, grievance reporting, etc.

· Free unlimited access to Digital Libraries for education and support.

· Population Health – Mobile Medical Devices: Regular screening of citizen's health and storing data using e-enabled medical devices. Analytics can be performed on such data at regular intervals to identify disease conditions and guide citizens to help maintain their health.

Technology Trends to look for...

· Artificial Intelligence that was considered way beyond the reach has now become mainstream. Enterprises could now employ data driven analytics with AI to understand the market and customers better, and cater the solutions based on their needs.

· Data is getting more and more digitized and hence, organizations are using data for real-time analytics and decision-making are always going to have an edge in the market. Real-time data helps to train and predict the models for future.

· Hence, it is beneficial for organizations to quick switchover from manual paper processed and using electronic methods for capturing and storing data in reliable storage back-end. Data thus accumulated can provide multi-dimension view for decision making with analytics and help enterprises to have an edge over their competition.

Commitment to R&D...

American Megatrends is known for innovation and has 400+ patents across the globe. Recently, AMI has been considered one among the top twenty innovative companies in USA and was considered number one in Norcross, GA.

The company's tagline is "Invent Future – Let us build tomorrow's technologies today" which aptly spells the message that it innovates the latest and future solutions. It has dedicated the state of the art R&D labs that innovate and set the future trends in its walk of business.

AMI's products and solutions that include Storage, SnapVDI, IoT solutions, BIOS and embedded solution, Mobility solutions, Megarac, Healthcare solution which, stand testimony for the organisation's commitment towards R&D. Being an engineering innovation organization, R&D is an integral part and is its lifeline of the organisation.