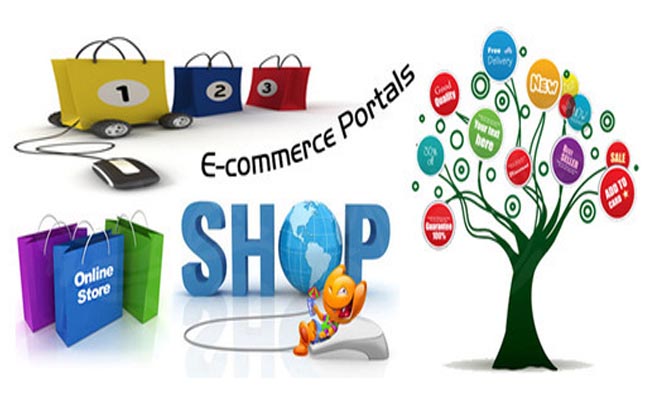 There is a lot of branding done by e-commerce companies, social media sites, taxi aggregators like OLA and UBER supported by technology based intelligence that helps to understand the buyer behaviour and buying patterns throughevery kind of interconnected devices/apps. These data repository help the e-commerce companies to push products to the Indian consumers, who are increasingly turning to ecommerce sites for the convenience of making purchases and the discounts they offer.
It has been found that along with the brand new products, certain aggregators push for /counterfeit products on their platforms, as was revealed in a survey. Many leading e-commerce sites sell counterfeit products, which are easily found in fragrances, apparel, mobile phone and bags, and they are sold at heavily discounted prices. This is a very strange thing for an industry that wants to attract more users.

Recently, a customer after running from pillar to post, out of frustration, posted her case in the social media. -
"I bought a Grey iPhone X - 64 GB (IMEI - 353050096814916) on May 16, 2018 from Amazon.in and the phone got delivered on May 21, 2018. The phone functioned pretty well in the first month but from the first week of July'18, I started getting some problems with it which were:
a) Disturbance while talking on the phone (The voice fluctuation was so much that many times I had to redial the person)
b) Very minimal mobile network (I use Airtel mobile connection. At a place my iPhone was showing only 1 or 2 network tower while Airtel had full tower in other cell)
c) Touch was not smooth (Touch screen was not responsive at few times)
d) Too much usage of Mobile storage (I had hardly any content but the phone was showing more than 37 GB already in use)
On July 16, 2018, I could not talk on my iPhone on normal mode. To speak to anybody I had to keep the cell on speaker mode. I approached Reliance Retail Limited (Authorized Service Center for Apple product, Infiniti Mall II, Malad West). They took my cell and told me that it will be sent to Bangalore Service Center and it will take 7-8 working days.
But they returned my cell on August 11, 2018 without repairing and said that the cell has some 'undocumented damage' and it will not covered under warranty. After insisting them they said the cell is refurbished and some modification was made earlier hence, they can't repair this under the warranty. They gave me a Service Denial Letter as well.
I paid for a new cell, but how can Amazon.in can sell me a refurbished cell? Is it my fault that I trusted Amazon?
I approached Amazon.in customer care on August 12 and asked for help. They told me the to send the service denial letter along with the images which I got from Apple Care and they ensured that the issue will get resolved in 3-5 working days.
I waited till August 18 but no body responded. Hence, I called the customer service on August 18 and was told to give them time till August 21.
I again waited till August 21 but didn't get any information from them. I called the customer service team again on August 21, 2018 and got the same answer and asked me to wait till August 24.
I didn't have any other option than to wait. I again called the customer service team on August 26, (after the deadline) and spoke to the escalation team and he ensured that he will take up my case in top priority and it will get resolved by August 30, 2018.
After waiting for the revert till August 30, I called again the customer service team again on August 31 (post the committed deadline passed) and I was told to wait for another 4 days. I asked the executive to connect me to her supervisor, and she told me to wait and be on hold. But I was kept on hold for long and nobody attended my call; then suddenly the call got disconnected.
I am really surprised by the way Team Amazon is dealing with my case. It's more than 20 days and I have not got any concrete information about my issue.
Being a loyal customer, I feel like cheated by Amazon because I paid for a new cell and in return Amazon gave me a refurbished cell and now no one is helping me with a resolution.
An ultimate question arises on should one buy from any on-line /e-commerce portal?"
A question surely comes here as how this problem is going to be resolved, or will this continue because of their financial muscle power.