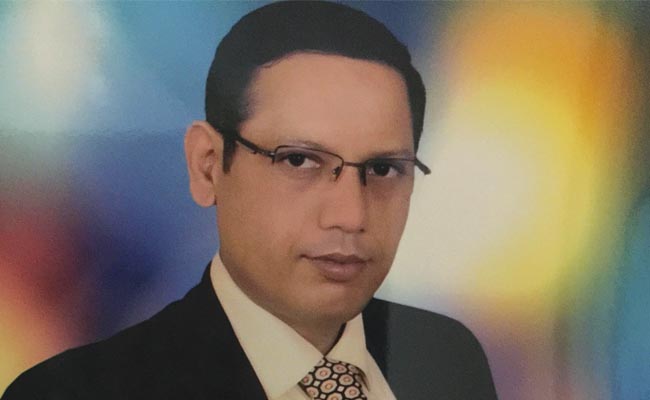 'Technology needs to be understood as it is aligned with business objectives'

Commitment as a Tech Head
At any strategic or tactical board of discussions, the Leaders representing groups needs to be well versed with the evolving landscape of technology as they are aligned with business objectives. Sometimes it becomes complex as it involves diverse technology adaption, integration and customer experience. As a technology partner it's our role not only to plant seed of innovation, automation while reducing cost, but also to ensure that products, services are secured and have user experience as the key inputs for evolution.

Experience Cell
At our organization, empowerment and encouragement to learn, adapt, acquire and master new emerging technologies and skills play an important role which is further supported by various mediums of training, providing the flexibility to learn, implement and continuously evolve those skills. This requires a high level of commitments for investment into training, technologies, labs while having simplicity and mobility while setting targets of weekly, monthly and quarterly skills and utilization status.

Key Priorities
Not all CIOs have a technology background; however this leads to sometimes a gap in executions. Hence CIOs when comparing TCO or lowering Operating Cost sometimes brings niche skilled professionals, consultants from the Professional World Pool. As a part of my IT priorities, I value technology adaptation and integrations to be core for successful delivery wrapped by continuous learning and evolution, achieving more each time and reflecting with lessons learnt.

Investment Plans for FY 18-19
In 2018, focus is more on gaining operation and support share while letting internal or external customers know what it takes for us to move from our present state to the desired state by encouragement and participation of the SME, Architects, constant communications, updates, change management improvements, as a part of our Digital Native Architecture strategy.
In the age of intensifying nationalism which can sometimes depress the competition, or dampen the growth, we aim to work to counter these roadblocks by promoting partnerships, encouraging innovations and leveraging service models with the concerned customers, governments and institutions.
"