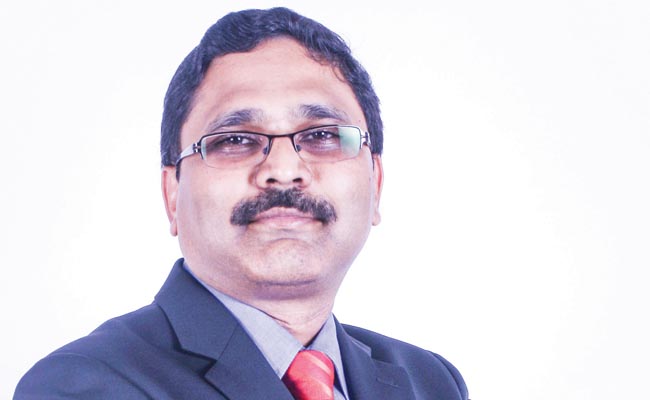 'Business and IT functions need to work closely to bring in business value'

Commitment as a Tech Head
The CIO, endowed as a "Technology Evangelist" of an organization, is entrusted with incorporation of new business models into main stream. The role demands the tech-evangelist to be equally equipped on the business domain of the organization.

Subsequently, the enterprise IT function needs to transform from being a mere supportive functionary to being the core business driver while imbibing new business paradigms.

Experience Cell
Business continuity and innovative adaptability to evolving business environment demands a CIO to be adept in balancing people skills. Organizations betting on new Digital Services, as future growth path, face major challenges in acquisition of skills on Artificial Intelligence, Advanced Analytics and Open Source technologies. Adding to the challenge is the continued evolution of the underlying technologies in itself.

Acquisition of new skills while retaining the existing in a commercially viable approach, puts stress on planning and forecasting which dictates OOB business continuity plans to be put in place. Agility in this respect can be maintained by continued evaluation of such on-demand skill purveyors.

Key Priorities
Palatable differentiation in new Digital Services offerings will be key to success in this sphere. Delighting customer while adding business value demands more cohesion between business and IT functions. IT function's visibility to business challenges can be instrumental in winning customer loyalty repeatedly. Basis the organization's goal and strategy, investments would be decided jointly by Business and IT functions.

Adaptability to Organizational Changes
Maintaining dynamics and flexibility of IT landscape needs ensuring people skill availability as well as infrastructure optimization. While the people skill availability helps with readiness to take on new challenges, the infra-optimization is targeted at creating bandwidth to work on new technology areas. This also brings about the need to restructure the IT organization, separating the traditional service oriented "supportive" IT function while creating a pool to focus on innovation.
IT budgets are an indicator of digital maturity of an enterprise. It is broadly split between for business continuity and for evolving technology. Of critical importance is creating a viable split between the two. Over the years, attained digital maturity helps reducing IT budget for business continuity while creating increased monies towards innovation. In tandem with this approach, we are very much in sync.
"