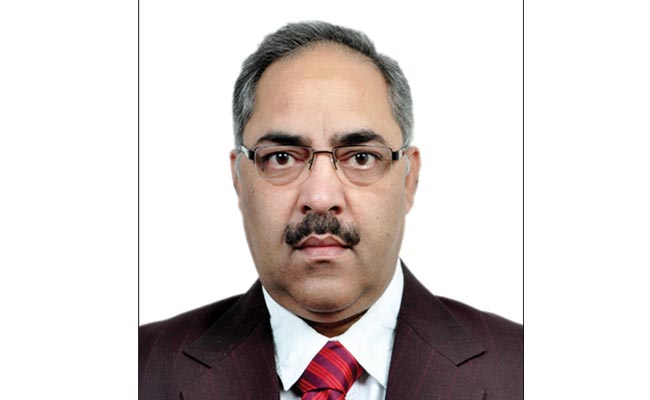 'Preparing for a digital future means developing digital capabilities'

Commitment as a Tech Head
Our contribution to the business strategy and growth depends on these points –
• Understanding new technologies and creating innovation hubs to benefit business
• Becoming a champion of industry and organizational digital business strategies
• Engaging middle and senior managers to co-create innovative solutions in partnership with vendors.
• Introducing collaborative tools and self-service portals to reduce human capital costs.
• Educating Boards, CEOs and senior executives about disruptive trends and opportunities.
• Actively engaging with vendors, industry bodies, experts and thought leaders to understand strategic trends in the industry to leverage innovative opportunities
• Adopt a lean start-up approach to developing new ideas, products and services.

Experience Cell
Great teams are made when every single member knows where they are going and will do anything to get there. Great teams are not created with incentives, procedures, and perks. They are created by hiring talented people who are adults and want nothing more than to tackle a challenge, and then communicating to them, clearly and continuously, about what the challenge is.
Preparing for a digital future is no easy task. It means developing digital capabilities in which a company's activities, people, culture, and structure are in sync and aligned toward a set of organizational goals. Most companies, however, are constrained by a lack of resources, a lack of talent, and the pull of other priorities, leaving executives to manage digital initiatives that either take the form of projects or are limited to activities within a given division, function, or channel.

Key Priorities
Running efficient, reliable, scalable and secure IT environments is a table-stakes expectation of CIOs. Some will focus on optimizing business processes and driving process efficiencies, but that will not be enough. To distinguish themselves as true business leaders, CIOs will need to impact the top lines of business significantly—a requirement with which many are increasingly familiar. Of the CIOs we surveyed, 44 percent identified growth as a top business priority for 2016. With this in mind, CIOs will need to understand thoroughly the business value and competitive advantage technology can bring to their organizations. This need is so urgent that if CIOs step up to the plate in 2018, other business leaders likely will.
Cloud is changing the landscape of the channel. It's dynamic, flexible and has reinvigorated businesses throughout the country. At West coast, cloud begins with Microsoft and its Cloud Solutions Provider (CSP) model, though it encompasses much more. Through cloud billing, resellers as well as customers can pay monthly only for the cloud services that are in use, with licence management made easier than ever before.