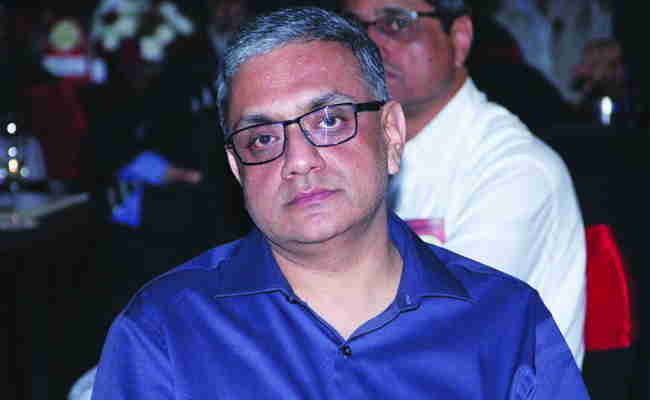 'CIOs should keep the enterprise competition ready in tandem with market trends'

Commitment as a Tech Head
IT today is looked upon as a strategic partner of the business. IT is seen as the ingredient to business growth. As IT people are exposed to various functions of the business, they have detailed knowledge of the function and work with the function to make it work like clockwork. The board today looks at the IT Head as a partner in the corporate journey, thus making the role more interesting. The push for online and digitalization and shifting with the business model becomes easy. Today, if you are not keeping the boards abreast with the latest, you are not helping yourself to be seen as a progressive partner. We are truly living in interesting times.

Experience Cell
The challenge is to get people to do projects in the new technologies as they find it more lucrative to work in the advanced countries. As a result, we as IT leaders have to outsource large projects and make team members responsible for execution and delivery and later support. It not only excites the employee to do the project especially in high visibility projects because they get to learn new technologies.

Adaptability to Organizational Changes
Technology is changing so rapidly that it becomes a challenge to keep the IT landscape agile and dynamic. In fact, you blink and there is more. And then there is Gen Next who are always ready to bridge more technology before you can understand the potential in the enterprise. Not only that, the boards today are asking for more value for the buck. So today's IT leader has to be flexible and dynamic and keep the IT landscape in the same mode.

Investment Plans for FY 18-19
Every enterprise wants to thrive in the competitive business world and IT plays an important role in it. It is considered a strategic partner for a reason. So the IT budget not only requires financial prudence but it should focus on aligning the projects to delivering on enterprise business goals. The technology delivered has to delight the end customer and make their lives easier, if not simple.
It is important for C level leaders to bring in the specialist skills and deliver on the new technologies to the enterprise. It is incumbent upon especially CIOs to keep the enterprise competition ready by introducing solutions which allow the marketing folks to play in the market place. Some of the priorities going forward are to drive more online and digitalization and keep the organization nimble and ready.