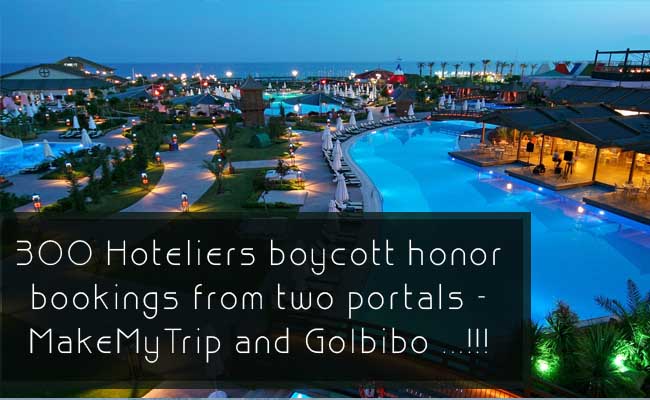 From Satuerday 1st December onwards, around 300 hotels in Ahmedabad have decided to boycott bookings from two online portals – MakeMyTrip and GoIbibo. This means that if someone made a booking at a city-based hotel through the above mentioned portals, they will not be entertained at the hotel even on producing the Hotel's voucher.
Hoteliers have alleged that indiscriminate discounting by these travel portals have adversely affected their business. A meeting was called by the Hotels and Restaurant Association (HRA) Gujarat in Ahmedabad on Friday to discuss the matter.
"Indiscriminate discounts were being offered by these two online portals. Moreover these companies charged commission to the tune of 35% from hoteliers on the discount rates. Due to this, it was becoming difficult for hoteliers to sustain their business and we are loosing revenue" said Narendra Somani, President HRA - Gujurat.
Representatives of Hotels associations from Bangaluru and Chandigardh were also joined Ahemedabad on Sauterday. "Hoteliers in Bengaluru, Odissa, Indor and Chandigardh have also been facingsimilar issues and will follow suit in boycotting the indiscriminate discounting policy of these portals. Smani added.
According to the president of HRA, Narendra Somani, these portals charged 35% commission from hoteliers on discounted rates. Due to this, it was becoming quite difficult for hoteliers to sustain business as they were losing revenue.