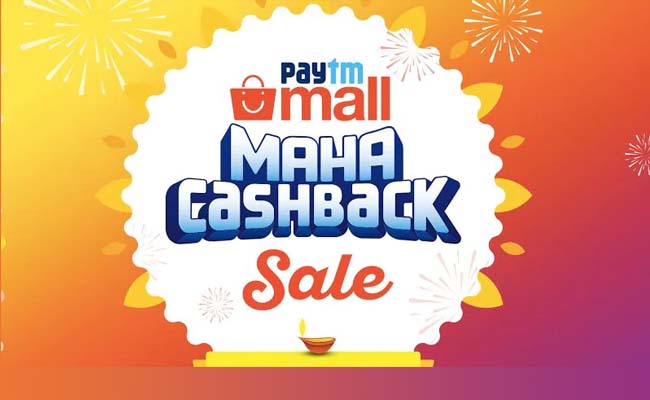 In everyone's eyes, every e-commerce companies are burning cash by giving discounts left, right and center. After Amazon India and Flipkart completed their sales, now Paytm Mall has hosted its 'Maha Cashback' sale in India under which one can avail discounts and offers on a list of smartphones. The festive season sale that is already live and will be ended on November 7 also has deals on televisions, notebooks, and air purifiers. Customers buying smartphones through the Paytm Mall sale can also avail cashbacks worth up to Rs. 16,000. Additionally, there is an additional 10 percent cashback on a minimum transaction of Rs. 3,000 when making a purchase using an Axis Bank credit or debit card. The cashback is notably limited to Rs. 2,500 per card.
The question aises as why all e-commerce companies gives discounts on Mobile phones and laptops but make money from other goods. Like when we buy vegetables from a vendor, he gives discount on the potato to raise the confidence, but he makes money in rest of the vegetables and gives Chilli and Coriander leaves as free of cost or as value addition.

In the Paytm Mall Maha Cashback sale deal, the Samsung Galaxy Note 9 comes with Rs. 6,000 cashback. The Paytm sale has also listed the iPhone X 64GB storage variant at Rs. 84,500 and the iPhone X 256GB variant at Rs. 99,990 that both can be availed with a flat cashback worth Rs. 16,000. Similarly, the iPhone 6 32GB variant has been listed at Rs. 24,350 that can further be reduced by availing a cashback worth Rs. 5,000. The iPhone 7 32GB variant, on the other hand, has been listed at Rs. 40,349 along with an additional cashback worth Rs. 6,500. Also, the iPhone 6S 32GB is available under the Paytm Mall sale at Rs. 29,699 along with a cashback worth Rs. 6,000.


Apart from the Galaxy Note 9 and the iPhone X model, the Paytm Mall sale also has the Google Pixel 2 XL 64GB variant at Rs. 43,478. There is also a cashback worth Rs. 7,000. Additionally, the Paytm sale has included the Moto G6 Play 32GB variant at Rs. 10,487 along with a cashback worth Rs. 1,363. There is also the Oppo F9 Pro at Rs. 23,980 along with a cashback worth Rs. 2,400. Customers can also purchase the Vivo V11 Pro 64GB variant at Rs. 25,990 and get a Paytm Mall voucher worth Rs. 2,000. The Vivo V9 Youth 32GB version is available at Rs. 13,999 along with a Rs. 1,680 cashback. Similarly, the Moto E5 Plus 32GB storage variant is available at Rs. 9,889 and comes with a cashback worth Rs. 1,978.


Customers can also get a cashback worth up to Rs. 2,500 when purchasing the new smartphone using an Axis Bank credit or debit card. Moreover, there is an exchange offer under which an old smartphone can be exchanged with a new device.


Customers can also take advantage of the Paytm Mall sale and take an Intel Core i5 laptop with a price band of Rs.28,990 (after applying the given cashback) or a gaming laptop starting at an effective price of Rs. 53,999. There are Apple MacBook Air models on sale as well along with a minimum cashback worth Rs. 9,000.


There is a hue and cry in the offline market over the heavy discounts offered by the e-commerce companies. Last month, a 10-member panel had been formed to examine the trends in digital economy, including steep discounts in online retailing. It seems there is no action been taken and the e-commerce companies enjoys a good relation with the Government and so the query has not been addressed so far.