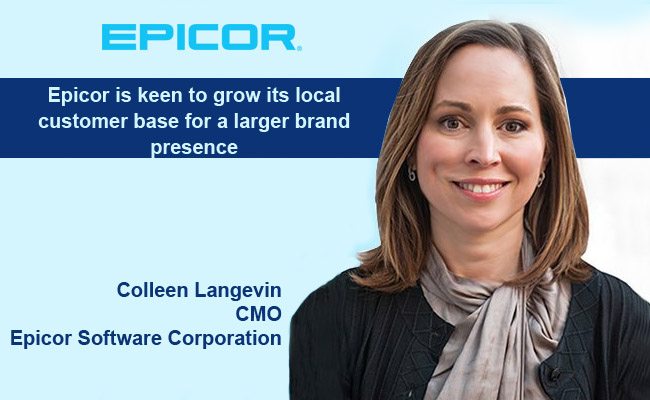 Brand Positioning vs. Marketing Tactics
We are well positioned in India to be an alternative to major global ERP vendors who are often perceived as inflexible by customers, and to smaller vendors in terms of long-term viability. We offer the best of both the worlds to midmarket companies. While we compete directly with the other leading global ERP vendors, our total cost of ownership is considerably less, thereby providing faster ROI to our customers, as evidenced by the recent total economic impact study conducted by Forrester.
We offer industry-specific solutions for the manufacturing sector. Epicor is focused on developing software that is geared for the midmarket and easy to use. While other larger vendors focus on the very high-end enterprise, we identified the gap in the midmarket, our traditional sweet spot.
The right technology can help organizations respond to customers faster and better market their products. The best way to do this for organisations is to analyze the current state of all systems, from procurement, production, warehousing, logistics, and marketing, to sales and service, and assess these systems for their ability to put the customer at the centre of business operations. Businesses should also assess systems for their ability to provide and act on insights, and work in real-time, while connecting with other areas of the business.

Good data for a Good Brand Strategy
At Epicor, we believe that it is important not only to have access to large amounts of data but also to use it to understand how the company is performing and what challenges need to be addressed. Whether it is for gaining a deeper understanding into customer behaviour, levels of wastage or spending patterns, with access to the right data at the right time, managers can be in a much better position to quantify what is working and what is not. Being able to effectively process and analyse data is the key to improve decision-making and initiate insightful actions to help drive business growth.
Modern ERP solution should and can deliver the ability to access the information needed whenever and wherever required, 24/7. Whether through web browser, smartphone or tablet, there is no need to wait for IT or finance to create a report; the analysed data should be available on demand, on a self-service basis.
R&D driving Growth
We have technology centers around the globe, including a large facility in India. The center is already successfully enhancing not just product development but also professional services, customer support, IT, marketing and finance all functions across the company. The India Technology Centre is a key enabler to the company's continued growth that is part of our global strategy.
We are continuously innovating and enhancing our industry-specific solutions, including our key manufacturing product, Epicor ERP.
Colleen Langevin
CMO
Epicor Software Corporation