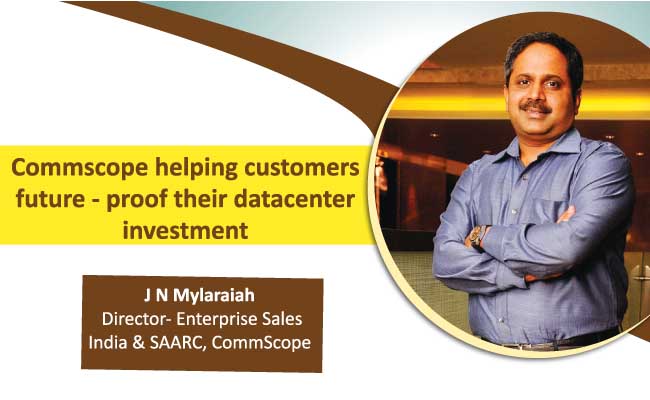 Meeting Datacenter needs
Bandwidth demand is exploding, while latency requirements are shrinking. To keep up with this trend, datacenters will need more fiber density, faster links and the ability to scale on demand.
CommScope helps customers to prepare their datacenters for higher bandwidth with our High Speed Migration (HSM) platform. The HSM platform includes ultra-low loss fiber and connectors, ultra-dense connectivity, modular scalability and the automated intelligence to keep infrastructures agile, flexible and efficient.
It's a long-term strategy that can take the datacenter from where they are today to where they need to go tomorrow, no matter the migration path you choose.
Datacenter Growth drivers
Exploding demand for bandwidth is pushing datacenters in India to rethink their network infrastructure as they look to increase port count and fiber density, increase lane capacities, reduce latency and prepare to migrate to higher speeds.
The answer isn't just higher-speed fiber, more adaptable connectors or better patching and splicing solutions. It's all of them—engineered in concert and working together to deliver speed, simplicity and savings. An enterprise infrastructure must be able to support all of them.
To do that, the datacenter must be -
• Agile and flexible: Integrate easily into your existing network environment while seamlessly adapting to new applications and unforeseen future changes
• High density and minimum redesign: Keep the growing fiber network manageable without compromising the signal performance required to support higher lane speeds
• Cloud friendly and scalable: Support capacity planning and deployment as well as strategies to reduce cost and complexity in the network
And this is what CommScope's HSM platform is offering –to help our customers to future proof their datacenter investments.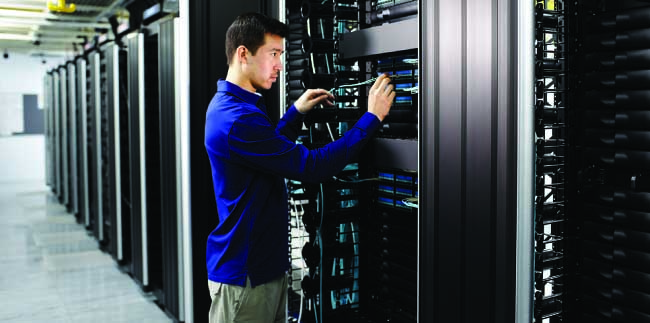 Offerings for the Datacenter Space
CommScope provides a portfolio that includes multiple and complete lines of fiber and copper cabling; high-density racks, panels including the blanking panels in all IT equipment racks and ODF systems; cable routing and management solutions; and infrastructure intelligence platforms, including Automated Infrastructure Management (AIM) which offer better management for energy efficient datacenters.
Viewing the datacenter as a single interconnected ecosystem that exists within the organization may help complement datacenter managers' perspective on the challenges or opportunities. And so CommScope brings a more holistic approach to help datacenter managers in long-term planning, design and deployment.