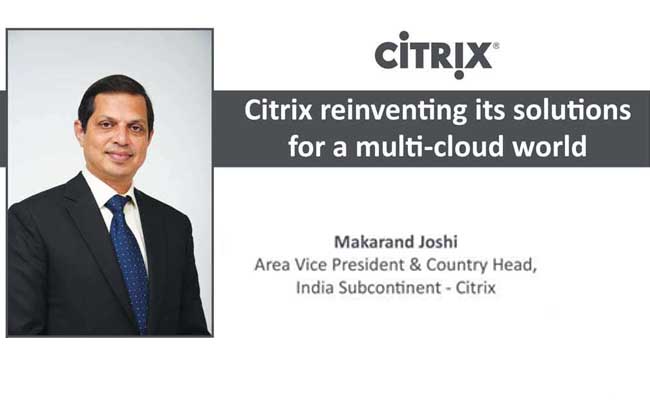 Shift towards cloud based solutions
Given the way the technology ecosystem has been shaping up, cloud and cloud enabled SaaS apps will make their presence felt in 2018. If effectively aligned with those of analytical tools, robotics and artificial intelligence, the capabilities of cloud are immense. Having said that, what will slowly climb the list of priorities is the need to re-evaluate business needs and simultaneously implement technology to meet the desired outcome.
With security no longer being an after-thought, the adoption of multi-cloud is expected to increase significantly owing to its augmented security offering. Its benefits of improved productivity and agility will be the primary drivers of its growth.
With the constant need to evolve and stay relevant among competitors, most organizations are opting for integrated cloud based solutions. At Citrix, we understand this shift that our customers are looking for and are adapted to deploy our solutions according to their IT environments. We are focused at reinventing and simplifying our solutions to be used in a hybrid and multi-cloud world.
Enabling digitization and transformation
With digitization rapidly engulfing organisations globally, its impact across verticals, and influence on the economy is irrefutable. In the event of digitization becoming a necessity, Indian businesses are increasingly adopting newer practises and solutions that enable transition to a smoother, more intelligent model of operation.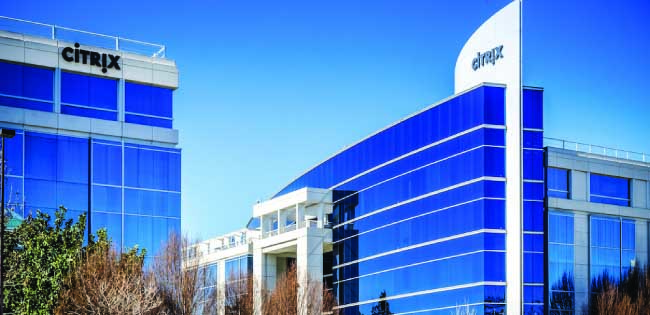 In today's competitive landscape, where there is the need to constantly innovate in order to stay relevant, technology has played the role of a catalyst, and helped businesses better their offerings. With this, technology has not only established itself as the backbone of a company but also brought to surface skill-sets that were earlier unheard of. Awareness of this gap has driven businesses to invest in their employees' upskilling to ensure sustenance and growth.
With the dynamic ecosystem in purview, cloud and analytics solutions exhibit potential to bring a fresh perspective to product and service development. Understanding the advantages of cloud including efficiency and flexibility, and utilizing it optimally to further business objectives will become an important consideration. Furthermore, with copious amount of data available at ones disposal, analytical tools will play a critical role in deriving relevant insights that can help businesses make more informed decisions.
"