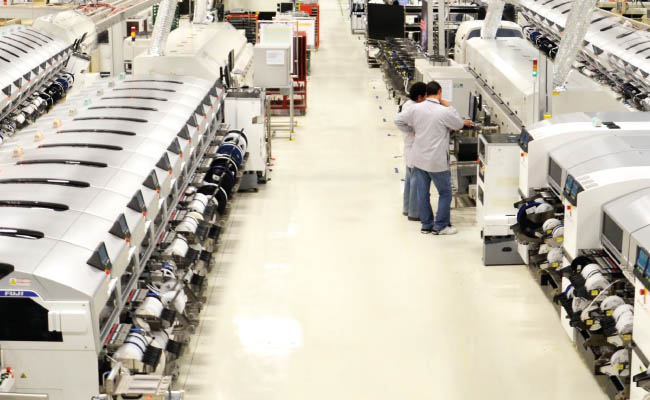 Though 70% of India's after sales market is served through unorganised aftermarket service players, few organized players are still holding the fort, and trying to better the dynamics
It is said 'after sales' is more important than the 'sale' itself as the former helps a brand retain its customer while the later just creates new customer. As more and more electronics, communications and IT products are being purchased in the market in sync with the growing demands, providing right sort of after market service has become imperative. In India, the after sales market has never been adequately organised, and with more and more products being purchased online, the market has become too fragmented now.
Why After Market Is Important For Brands
A global survey of 13,000 marketing, creative and technology professionals has found that customer experience management has emerged as the top strategic priority for businesses in the coming year.
The findings were published by Adobe and Econsultancy as part of the former's Digital Trends report for 2018. 45% of respondents ranked customer experience as one of their three most important tasks in the next 12 months, with 20% listing it as their primary strategic focus.
Many think that they are on their way to achieving that goal, with 62% claiming that they have a "cohesive plan", as well as long-term vision and executive support for making it happen. The report suggests that one of the keys to building effective customer experiences is creating cross collaboration between creative, content, marketing and web teams.
Those businesses that employ tools to facilitate streamlined workflows between different business functions are 62% more likely to show better business performance. 43% of respondents, however, reported that their current tech set-up is fragmented and inconsistent.
Market Size
There has hardly any study been conducted on Indian aftermarket services to estimate its size. However, looking at the humongous size of the Indian IT, telecom, and mobile phones business, the Indian after sales market can easily be guessed to be quite big.
India sold close to 300 million mobile phones in 2017 including smartphones and feature phones with a ratio of 43% to 57% respectively. Similarly, close to 10 million PCs and laptops, and around 4 million printers were sold in 2017.
In value terms the Indian mobile phones market is close to Rs 1,60,000 crore, and the PC, tablet, printer, server, storage and the telecom equipment, put together, adds another two lakh crore. In total the whole electronics and communications market size was hovering around Rs 3,50,000 crore in 2017.
Industry experts VARIndia spoke to estimate a 10% of this market towards the after sales services market which put the size to Rs 35,000 to 40,000 crore. While the aftermarket service cost of server, storage, telecom equipments range between 5 to 7%, the same for smartphones and IT products range from 10-15% in India.
While this is a huge market, the industry is primarily served by high-volume-low-margin unorganised service providers and some domestic as well as global organised aftermarket players.
B2X
B2X is a Munich, Germany based aftermarket player and primarily serves the tier-1 IT and communications brands. Some of the prominent names in its customer list include Apple, Samsung, OnePlus, Lenovo, Google, Microsoft, Motorola, Xiaomi and Sony.
The company's India business supports three neighbouring countries – Sri Lanka, Bangladesh and Nepal. The company has 237 frontend service locations and 12 backend repair centers. The firm employs around 900 employees to support these four markets. In these markets B2X serves customers of Apple, Samsung, Google, Microsoft and Xiaomi.
B2X operates 27 Apple authorized service centers across India where people using Apple products receive immediate help – from software support and device diagnosis to hardware repair services for in-warranty and out-of-warranty issues.
The entire after-sales service process of B2X is automated through the B2X SMARTCARE Technology platform. B2X's SMARTANALYTICS provides real-time visibility on all service interactions.

HCL
HCL Care, the Support and Service division has one of the largest and most extensive service networks across the country and provides end to end support services across product categories – Laptop, Desktop, Tablet, Mobile Phones, Home Appliances and other Consumer Electronics & Durables. With proven track record of more than a decade of providing integrated end to end service support to leading brands, such as HCL, Philips, Lenovo, BlackBerry, Samsung, Bajaj, Emerson, Nokia, Dell etc, HCL Care has firmly established itself as the leader in after sales service & support of consumer electronics products. HCL Care specializes in providing tailored solution to its clients across the service value chain – Call Center Support, Walk-In Service Centers, Supply Chain Management and Repair Factory. With an aim to achieve 100% district coverage across India, we continue to grow our service network extensively across India and provide the best in class services to all our esteemed customers.
HCL has a remarkable tradition of service excellence span over decades. HCL has been a preferred choice of partner for marquee brands like HCL, Philips, Lenovo, BlackBerry, Samsung, Nokia, OBI, Oneplus, Xiaomi etc. We have served our customers with an immense sense of commitment and we would like to find a similar commitment in our partners.
HCL has tied up with leading OEM players in digital products to offer after sales warranty service support across India. We provide support on wide array of products – Mobile Phones, Smart Phones, Tablets, Laptop, Desktop, Printers, TV and other consumer electronics & lifestyle products.
HCL Highpoints
• 24x7 Multi Channel, multi-lingual support
• Analytics driven service
• Integrated quality management system
• Platform based service delivery with vertical wrappers
IQor
iQor is one of the world's biggest after market service providers. The company entered Indian space in 2015 and had announced to invest Rs 1300 crore over a period of 3 years time and create employment for more than 20,000 people. At present the firm has more than 5000 people in India and a majority of them are located in the company contact center in Noida.
iQor perhaps is the only company in India to offer end to end aftermarket services to its customers. The company boasts of clientele including Oracle, Cisco, Ericsson and Apple besides almost all the handset brands including Indian smartphone players like Micromax, Karbonn and Lava.
iQor Highpoints
• Multi-channel expertise in products, programs, contracts, and support
• Outsourcing partner to some of the world's largest telecommunications firms
• iQor intelligence and analytics-based customer retention
• Field return receiving and sorting
• Reverse logistics and inventory management
• ECO upgrade
• Repair, including SW / cosmetic upgrades and motherboard level
• Asset recovery: HDD swap and cosmetic refurbishment
• Failure analysis and environmental stress screening
Redington
Redington is one more big name in Indian after sales services market. It has set up hardware support service centres across the country with 77 owned service centres, supported by a certified franchisee network of 266 service partners, Redington provides the full spectrum of warranty and post-warranty services including solution design and consulting, technical helpdesk, field engineering support, parts warehousing, Forward and Reverse logistics, Imports and -re-exports, and asset recovery . All these centres run on a robust CRM that enable us to tightly manage the end-to-end service life cycle and create a great customer experience.
The company serves some premium customers including Hewlett Packard, Toshiba, Lenovo, Fujitsu, Apple, Motorola, Huawei, Microsoft, Ricoh, Logitech, Konica among others – several of them for a decade or more – ample testimony to the consistent value delivered by our Service team, enabling these brands live up to their commitment of providing world class service to their customers across the Indian sub-continent.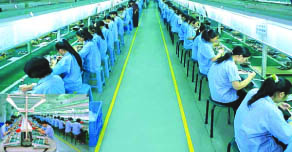 Aforeserve
Aforeserve is one more company offering after sales services to multiple products across verticals. This Noida based firm perhaps has the widest range of products to serve – from PCs, tablets, smartphones, scanners, printers, servers, networking switches, routers, STBs, ATMs and VSAT.
Some of its major customers include HPE, IBM, Dimension Data, HP, Wipro, Lenovo, RIL, Tyco, Emerson, Micromax and Tata Sky.
Headquartered at Noida, the Company works closely with customers to implement tailored service solutions through an extensive, pan India support network of service centers in 45 major cities and resident engineers across 182 regional towns.
Supported by a team of over 2600 engineers, technicians and service executives, Aforeserve handles more than 55000 service calls every month, combining industry experience with superior repair capabilities and standardized support practices to assist individual and small-scale establishments as well as complex IT environments in large organizations to install, maintain, refurbish and dispose their ICT assets in a cost-effective, efficient and viable manner.
TVS Electronics
TVS Electronics, from the TVS Group, is one more player in the after sales market. However, unlike others, TVS Electronics does not limit itself to just services of the products, rather it repairs as well as sells the refurbished products as well. Some of its refurbished products offer warranty of equal duration as the new product.
Some of the key services that TVS Electronics offers include repair services, refurbishment services, managed services, e-auction services and extended warranty plans.
From a product perspective, the company offers services for all sort of IT products including PCs and laptops, printers etc, telecom products including smartphones and feature phones, CCTVs, ATMs and PoS machines.
Some of its major clients include HTC, Lava, Micromax, Samsung, Xiaomi, Dell, Hitachi and NCR.
inTarvo
InTarvo, based in Noida, also offers after sales service for many brands and multiple products including IT, telecom, VSAT and banking. Besides after sales service, the firm also offers repair and refurbishment services, e-waste management and disposal services. The company is 18 year old and has a huge facility in Noida – 1,22,000 square feet. Besides it has 200 more collection and fulfilment centers across the country.
Going Forward
While brands do acknowledge that providing after sales service is key to their long-term businesses in any market, few put it into action. A recent survey has found that 43% of the respondents say mobile and computer manufacturers have the worst after sales offering whereas 53% says companies never replace the product despite offering that in their sales pitch. A big chunk of the respondents of the study – 93% - want their complaints should be acknowledged in 24 hours. While there is varying degree of opinion around various parameters of the after sales support industry in India, on one aspect, the respondents were unanimous – standardisation. Almost all the respondents wished there should be an industry standard to address the after sales issues of the customers – irrespective of brands.
This survey tells volumes about the industry and the underlying opportunity. Brands, across consumer product segments, need to strengthen their core service and repair network. And more than that, they need to improve the quality of service, and they need to offer equal, rather, more importance to after sales than the actual 'sale'.