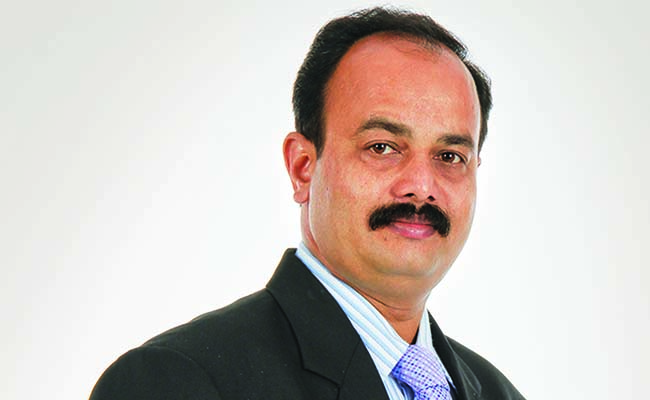 'IT as a service should be aligned with business models for potential opportunities'

Commitment as a Tech Head
There is now an urgent need to reconfigure the role of CIO from a Cost Cutting: reducing IT Cost burden on an enterprise, Keeping lights on: improving how IT Operates, innovating on old ideas: answering how new technology can solve existing problem, Process and Performance improvement responsibility to a business acumen skill set where the CIO must embrace mass digital transformation and support new long term business needs in the fastest way possible.

Experience Cell
We did certain good things by introducing digital service platform where the workforce / stakeholders chosen for execution and administration and delivery of the service were identified from the similar background rather than full time techies.

Key Priorities
My IT Priorities would be –
• Introduce, design, plan and execute the Digital Transformation Platform for internal users and the same shall also be useful for retaining the customers. The platform will ensure the customer education, customer engagement, alert, email and messaging without any manual intervention
• Creating more nimble technology platform
• Delivering consistent and stable IT Performance
• Strengthen the IT Security Landscape by introducing new technologies, processes that can minimize the risk of emerging threats
• Working with restricted budget
• Improve Agility and responsiveness by implementing agile technologies, buying more solutions as a service, taking different approaches with multimode IT.

Investment Plans for FY 18-19
• Ensure the technology skill shortage is fulfilled
• Information security awareness at every level of the organization
• Create more nimble technology platform to face the unpredictable circumstances
• Integrate with the service providers those are providing the similar type of services to identify the business potential
• Strengthen Cyber Security Landscape to ensure the secured services.
If you look at surveys, 62% IT executives/CIOs are attending the Board meetings to discuss / strategies on Digital Transformation, Technology Investments, cyber Security etc. This increased exposure may have led many CIOs to take leading roles in innovating in their respective organizations. At the same time, the Board must think that CIOs are not strangers to rapidly changing environments.