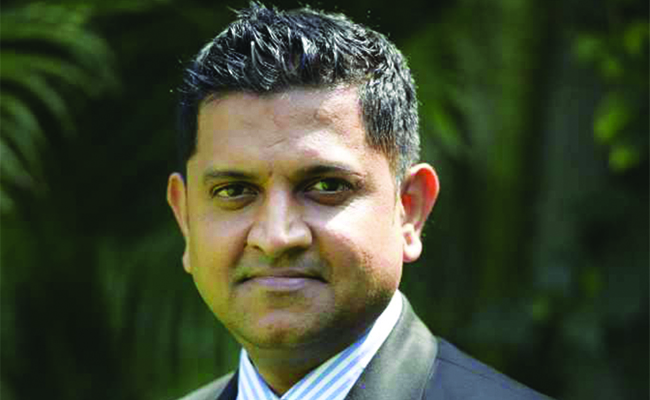 Multi Pronged Approach for Delivering Business Outcomes for different Stakeholders

Commitment as a Tech Head
We have adopted a three pronged approach towards the adoption of technology for business strategy and growth. The first is to ensure that we focus on the maturity of the Information Technology Ecosystem of the organization by putting in governance and processes coupled with technology initiatives. The second is to focus on the external stakeholders and enhance the organization Product/solution/Service offering to them with the adoption of technologies thereby providing differentiation. The third aspect of the strategy is to use the domain expertise that has been built in the organization from years of experience and monetize the same by developing a platform / product either for use by the business in a "Walled Garden Approach" or use the same for addressing the industry issues with a Software as Service solution offering.

Key Priorities
The key priorities are –
· Enhancement of the existing Maturity level of IT ecosystem of the Organization with refresh of Legacy technologies with new and emerging solutions.
· Driving Business Outcomes for Product/Service differentiation with use for technologies in the field of Mobility, Cloud, Analytics and IOT.
· Use of emerging and latest technologies for monetization of Information assets in organization to create Solution Platforms and SaaS solutions (DevOps).
The investment plans of financial year 2018-19 are -
· Business Intelligence as a Service for Individual constituents of the Conglomerate.
· Enhance Penetration of Cloud adoption in Enterprise for deleveraging the Business Outcomes from underlying IT Infrastructure.
· Enhance Penetration of IoT adoption for Real-time Insights in Operations and for Optimal Decision Making.
· Monetization of Information Assets to create platforms for Product / Service differentiation.
· Sales force enablement with extension of Information on Smart Devices for anytime, anywhere, secure access.
You must look at the internal business teams as well as the external environment for people who have functional expertise and can fill in the gap between the technocrats and the business teams. With regards to the resources who are required for evaluating new and emerging technologies, my opinion is to look at resources who along with sound technology background, also have behavioral skills of challenging the status quo, Lateral thinking, perseverance, inquisitiveness, etc.