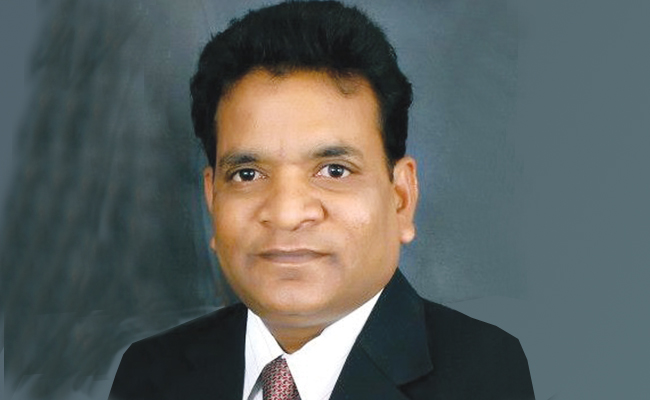 'IoT, AI and BI – The requirements of Business Growth'

Commitment as a Tech Head
In new business model, CIO/CTO plays an important role in the growth of the business, with the competitive market, the data and information are vital. The CIO and CTO not only know the IT and related technology, but should understand the business language, terminology and business operations too. You need to communicate with them in operational efficiency, financial impact, P&L and various other factors affecting the cash-flow and financial health of the company.

The deployed technological solution will work with minimal operational intervention, flexibility in working environment with mobility options. The TCO should be minimal and break-even will be faster and ROI will be achieved in short period depending upon the project or product life cycle. The IoT, AI automation and business intelligence are the new requirement of business and get the results for business growth.

Experience Cell
The technologies are changing very rapidly and a lot happening is going on in technology fronts with various up-gradations at the hardware and new features in the software with advanced technologies. The rapid changes in technologies need our human resources to be upgraded well too.

We are accepting this challenge and grooming our in-house team in upgrading their skill sets. We are conducting training with external sources to train our team to upgrade with the latest technologies. These training are helping our team and all of us to cope up with the challenge and giving some other benefits to the organization in retaining the talents.

Key Priorities
The CIOs/CTOs plays vital role in an enterprise to bring in best resources in special skills with potential in learning, upgrading the skills too and help in implementing the new technologies for the growth of the organization. To bring up new technologies are also important and critical and CIOs/CTOs play a bigger role.

Adaptability to Organizational Changes
In the new deployed solution, various advanced tools and application are available; the hardware devices are interfaced with application and data communication happening across the enterprise at various levels. The various tools and applications are compatible to hardware and data communication to be happened.
We have been implementing various solutions for project management, monitoring and controlling which includes surveillance system, unified communication system with Polycom VC System deployment. The NMS and various other tools are in process of deployment. We are having some most important priorities and plan to deploy the IT Security tools, Hyper Conversion System, Network Monitoring Tools and IoT based solutions for the business productivity of our construction equipment fleet.