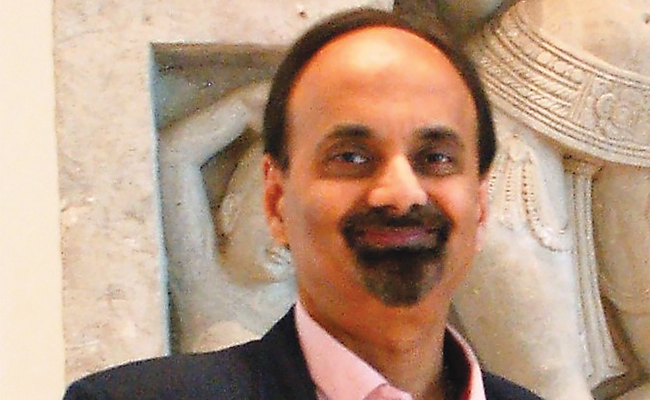 'CIOs must work closely with businesses on success metrics'

Commitment as a Tech Head
Today, any enterprise strive to do three things simultaneously, sustain existing products and services, improve them and introduce new ones, which can be labelled as three activities " Run" , "Grow" and "Transform". CIOs require to give the business a competitive advantage. CIO and his team must work closely with businesses with success metrics.

One has to discover the Enterprise anatomy with respective stakeholders/functions to overcome the existing disorders/gaps and opportunities while designing Enterprise Architecture framework. This will help the businesses to make more money (Value add) which can be used for new transformation "Game Changer "projects. CIOs should also focus on Integration strategy for digital transformation, securing "buy-in" within his organization and collaboration across stakeholders and business functions to get right disruptive technologies adoption as a strategic advantage over competitors to yield better business outcomes.

Experience Cell
In my experience, one has to adopt "Asset light, Asset Right" strategy, result in Strategic IT outsourcing/Cloud adoption. Creating IT will be a true Catalyst for "Change", balancing both the full responsibility of technology orchestration and focusing on business relationship and becoming an integral part of businesses at every level, which improvise the customer perception, Employee engagement and business value on IT.

This model overcome the Challenges of IT Talent acquisition and Retention and bring people empowerment, efficiency and agility.

Key Priorities
Our key priority is to focus on technology enabled agriculture and treat farming like a business activity instead of just a livelihood. We also work on a technology driven integration strategy to enable Digital Transformation – "Smart Village" community farming Projects to bridge the gaps between demand Vs. supply, urban Vs rural so as to uplift the rural India and creating multiple sources of income (so as to double the farmers annual income). We explore Internet of Things (IOT), AI and Commercial UAVs (Drones) in the areas of Soil testing, weather forecasting, precision agriculture, promoting organic farming, contract farming, education, skill development, reform national agriculture market and public policy. Also focused on Retail solutions Power by Analytics, AI /AR, proximity solutions, omni-channel data integration, chatbots. etc.
In my experience, an Integration Strategy - Technology driven business strategy can open the door to new processes and enable digital Transformation. More importantly, CIO must create a digital vision for their company. Digital vision / mission must complement human capabilities to bring efficiency, customer intimacy and innovation in their Industry. Such digital transformation creates business opportunities, unlock entirely new processes and business models to take the company in exciting new directions.