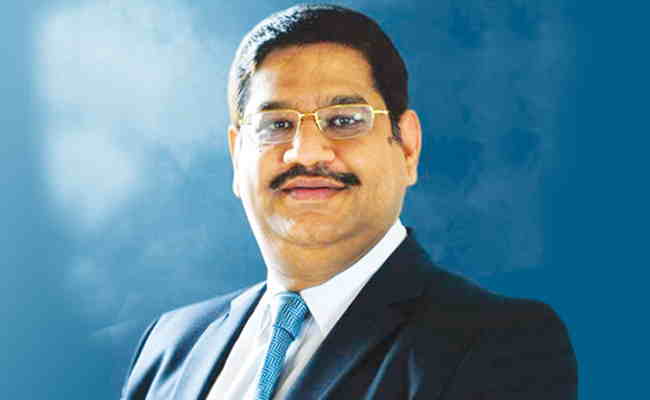 'No dept. in an organization has undergone such profound changes as IT'

Commitment as a Tech Head
In a fast changing technological world today, the equation between the CIO and the other C-level executives in the corporate value chain is that of a dynamic one. No longer is he looked upon as someone driving merely the IT functions in an organization, but he is also beginning to get involved in many business decision making process. A CEO now looks to hisCIO to provide guidance on digital strategy and support business growth through technology. In recent times, a CIO has come to don the hat of not just a technologist, but also a revenue officer, the chief security officer, a digital marketer and many more.

Digital – the new calling
Today, digital has become the quintessential platform for any customer to interact with businesses, before taking any other point of engagement. With global digital commerce revenue over $1 trillion annually, organizations view digital business as their fuel for growth. In the years to come, this might change again. Riding with this wave of change, a CIO has to see how best he can fit himself/herself in these situations that require adapting to new technological developments, business models and rising customer demands.

Key priorities
In my current role, I am required to develop IT strategies and roadmap, integrate IT with the business strategy, oversee IT solution delivery and IT service management, setting & monitoring budgets and IT governance. While doing all these, I need to ensure that every time I take an IT decision, my organizations' business goals remain aligned or do not get out of focus.
2018 will see a fundamental shift in the role of the CIO in businesses that recognize the value of instant, limitless scalability and immediate access to innovation. Postmodern CIOs will –
• Move from operating IT to innovating business operations
• Swap owning software for leveraging interlocking cloud ERP solutions across an ecosystem
• Shift from managing teams to growing an inclusive, confident workforce
• Change the focus from keeping the lights on to delivering differentiation
The shift in the nature of the CIO's role is most influenced by the changing technologies of social, mobile, cloud computing and big data and analytics. With IT operations largely automated, CIOs today no longer need to monitor and manage campus infrastructure at a granular level, which also means that the technology leaders have now more time to focus on the concepts that really matter - agility, innovation and business value.