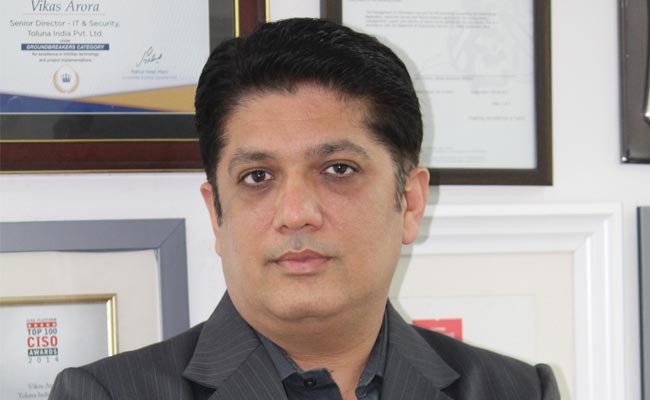 'In a technology driven world, role of a CIO has become even more critical'
Commitment as a Tech Head
Every business is now a technology driven business; those businesses that are not will be very soon taken over by a technology driven business organization. Technology not only affects business but also their customers; businesses have to quickly adapt and offer their solutions as customers are tech savvy and may move to other organizations if your business is lagging behind in the tech curve. The role of a CIO has never been more critical as it is now; they understand technology better than their business peers and can use their knowledge of technology to provide leading edge to business and provide digital roadmap to organization.

Experience Cell
Deep knowledge around new and emerging technology is not possible by the virtue of them being new. Implementation knowledge around AI/ML or blockchain will take time as the use case get developed. We have focused groups for various technologies and provide specific trainings to develop new skills around emerging technologies. Teams also participate in various formal, informal industry groups to gain knowledge on what people in different industries are doing; and this knowledge is then fed back within the organization.

Key Priorities
We process huge amount of data, so Big Data technologies are extensively evaluated for various business applications. Also, AI/ML also have huge potential to revolutionize our industry, and so they are also on our technology deployment roadmap.

Investment Plans for FY 18-19
Our European business provides sizeable revenue and we also have various offices across EU; thus the primary focus of H1'2018 is to become compliant with GDPR requirements. We being a technology organization have well defined data lifecycle throughout our enterprise; we are also in the process to implement various technology solutions which can help with GDPR compliant. This year is primarily focused around security, privacy and GDPR.
Lean IT is what we focus on; we have seamless infrastructure around all our global offices. Isolated processes have no spaces in large organizations; with collaboration tools like Office 365 and others, information exchange is very easy to implement. We heavily use Office 365 for our information collaboration, using tools like Skype for Business, Sharepoint etc.