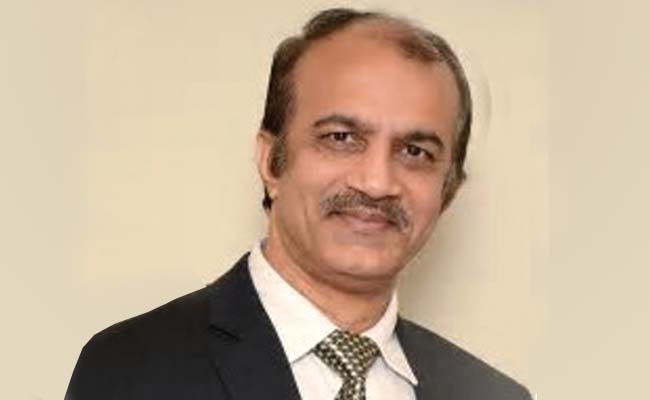 'CIOs need to develop people skills to excel as a better leader'

Commitment as a Tech Head
Business understanding involves understanding of four most important aspects - customers, money, people and future. Every business will have to address these four key points. At the core, understanding of business itself is required and once you understand the business you would have the ability to see the business models and contribute to the business strategy and growth by adopting the flexibility as required.

Experience Cell
I do agree that there is a need to enhance people skills in CIOs. Many CIOs today have been working on technology for longer duration. They have developed more working on technology and hence understand data, analysis and logic better than emotion. People's skills are more to do with understanding emotions. The CIO definitely needs to develop people skills to excel and become better leader.
I do not think CIOs lack deep knowledge of new emerging technologies; they do possess knowledge of new technology to the required extent at their level and position. However, what is required to be understood is innovative adoption of these technologies in the business to create significant impact on customer and business.

Adaptability to Organizational Changes
The IT landscape definitely needs to be dynamic and flexible in the current era of fast changing user expectation/experience. There is also the need for meeting diverse requirement at lower cost and highest speed. Adoption of platforms, APIs will expedite development and provide flexibility. Necessary tie-ups with application providers on cloud is another approach to keep the IT landscape dynamic and flexible. CIOs should use this time and get ready by adopting these platforms which will help them in addressing integration requirement and information exchange across the extended enterprise.

Investment Plans for FY 18-19
There should be lesser investments to keep the lights on, while more and more should be invested in business growth and keeping customer satisfied. We are definitely looking at investment which can bring business growth by focusing on customer business alignment. CIOs should educate users about benefits of these IT tools / software / projects at different levels, especially at senior level. Also showing ROI on such investments will bring in better alignment.
IOT, mobility, automation, cloud, AR /VR are some of the technologies being evaluated for adaption or are being adapted. Like any other organization, we are also seriously considering these for adoption. IT should play a role in evangelizing these technologies within the organization, create use cases and educate business users. The role of the CIO/CTOs is to evangelize, educate and identify right partners who can help in faster adoption.