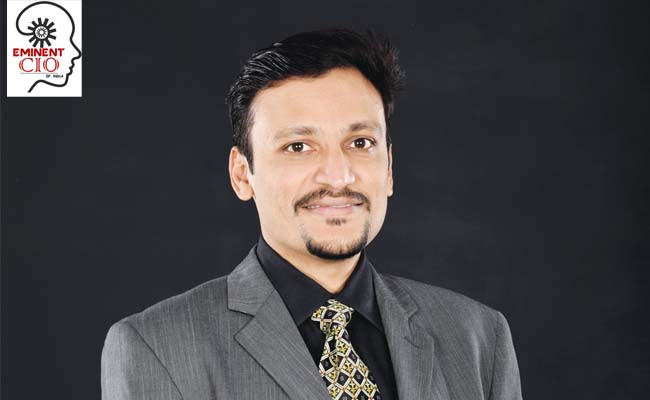 'Today's CIO works in a disruptive environment that calls for understanding emerging technologies & landscape'
Commitment as a Tech Head
As much as clichéd it may sound, but the fact is that there are just two functions in any business and they are Innovation and Marketing. ICT and in particular a CIO plays an anchor's role for these functions by leveraging the ever evolving disruptive technologies in the backdrop and contributing to the overall business strategy and value realization.

Experience Cell
The unprecedented pace of disruption and ever evolving technology paradigm in ICT has created a vacuum, an issue which used to be a customary mention in every business function has now snowballed into a crisis for ICT. The CIO needs to understand his core business and restrict insourcing for those functions. More than everything else, the CIO should ideally be a partner with nimble and effective start-ups and in turn make it a win-win for the ecosystem as a whole.

Key Priorities
This is a peculiar paradox that CIOs face in today's ever evolving technology landscape. The budgeting exercise has started to be restricted for day to day operational expenses anda disruptive technology-based business solution has been adopted as a tactical sword to bring an edge against the competition. Against this backdrop, IT priorities hinges around leveraging IOT, AI & ML to generate value for the stakeholders and create a new paradigm for the industry.

Adaptability to Organizational Changes
The underlying idea gets defeated if information exchange has any sort of restriction. For sure, it becomes imminent for CIOs to align their IT strategies with overall information management exercise.

Investment Plans for FY 18-19
As a C-level executive, a CIO's role is no longer restricted to "keeping the lights on" but has evolved to leveraging disrupting and ever evolving technological landscape to outpace the competition.To this effect, the budgetary allocation becomes a redundant and a futile activity so long as the business value realization is factored in.
"