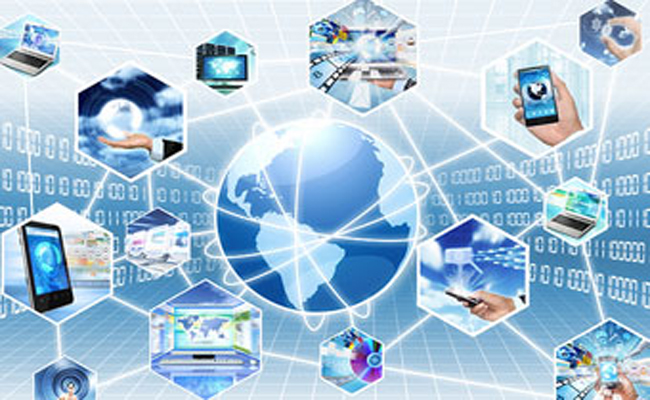 India has seen a great jump in broadband subscribers thanks to aggressive marketing by Reliance Jio for 4G services

The total number of telephone subscribers in India is 1,188.55 million as on February 2017. India has 692.15 million urban subscribers and 496.39 rural subscribers. The overall tele-density stands at 92.59 at the end of February 2017. The urban tele-density is 171.86 whereas rural tele-density is 56.35. The share of urban subscribers and rural subscribers versus total number of telephone subscribers was 58.24% and 41.76% respectively.
India's wireless subscribers (GSM, CDMA and LTE) is 1,164.20 million at the end of February 2017. Wireless subscribers have grown by 12.6 percent vis-a-vis FY 2016-17. The wireless subscription in urban areas is 671.63 million and in rural areas it is 492.57 million. The wireless tele-density in India increased to 90.70. The urban wireless tele-density is at 166.77 whereas rural tele-density is at 55.92. The share of urban and rural wireless subscribers in total number of wireless subscribers was 57.69% and 42.31% respectively. The private access service providers held 91.2% market share of the wireless subscribers whereas BSNL and MTNL, the two PSUs had a market share of 8.8%.

The cumulative MNP (Mobile Number Portability) requests is at 266.73 million at the end of February 2017, since the implementation of MNP. In MNP Zone-I (Northern and Western India), the highest number of requests till date have been received in Rajasthan (22.49 million) followed by Gujarat (19.17 million). In MNP Zone-II (Southern and Eastern India), the highest number of requests till date have been received in Karnataka (29.42 million) followed by Andhra Pradesh (24.18 million).

Wireline subscribers was 24.35 million at the end of February 2017. The share of urban and rural subscribers in total wireline subscribers were 84.29% and 15.71% respectively. The overall wireline tele-density(%) remained at 1.90. Urban and rural wireline tele-density were 5.10 and 0.43 respectively during the same period.

The number of broadband subscribers is 261.31 million with a growth rate of 74.5 per cent vis-a-vis FY2016-17. Top five service providers constituted 86.76% market share of the total broadband subscribers. Reliance Jio is No. 1 at 102.84 million, followed by Bharti Airtel at 46.69 million, Vodafone at 32.06 million, Idea Cellular at 24.31 million and BSNL at 20.81 million. On Internet subscribers front, India has a base of 484.21 million subscribers another was a growth of 41.3 per cent.

Bharti Airtel is the largest wireless operator in the country both in terms of customers and revenues. Airtel's 3G services are spread across key cities in the country offering high-speed internet access and a host of innovative services like Mobile TV, video calls, live-streaming videos and gaming. Airtel's 4G services have presence across the country except J&K, offer wireless services with buffer-less HD video streaming and multi-tasking capabilities to its customers. The company has around 270.65 million mobile subscribers and 37.69 million mobile broadband (3G and 4G) subscribers.

Airtel's 3G services are spread across key cities in the country offering high-speed internet access and a host of innovative services like Mobile TV, video calls, live-streaming videos and gaming. Airtel's 4G services have presence across the country except J&K, offer wireless services with buffer-less HD video streaming and multi-tasking capabilities to its customers.

The total MBs on the network has increased to 171.8 Bn MBs and mobile data usage per customer is 972 MBs.

Vodafone India is serving over 207 million customers of which over 106 million is in rural areas. Building on its global experience and expertise and offering a comprehensive portfolio of technologies - 2G, 3G, and 4G services. Vodafone SuperNet 4G services are available across 17 circles in India - Kerala, Kolkata, Karnataka, Delhi, Mumbai, Gujarat, Uttar Pradesh (East), West Bengal, Haryana, Rajasthan, Punjab, Assam & North East, Odisha, Tamil Nadu, Maharashtra & Goa, Uttar Pradesh (West). These circles cover around 91% of service revenues and 94% of Vodafone data revenues.

Idea Cellular is the sixth largest mobile operator in the world based on number of subscribers. Idea has around 186 million subscribers and carried around 2.28 billion minutes on a daily basis during quarter Q3 FY17.

Idea has around 24.5 million 3G data subscribers and 2.5 million 4G data subscribers. Post introduction of 4G service on December 23, 2015, Idea has moved fast, launching 4G services in nearly 2,900 towns and 15,700 villages in 11 service areas (Maharashtra & Goa, Andhra Pradesh, Madhya Pradesh & Chhattisgarh, Kerala, Haryana, Punjab, Karnataka, Orissa, NESA, Tamil Nadu & HP), now covering 211 million Indians, 37.6% of Indian population in these 11 circles.

The company has also launched 3 new exciting Mobile Apps – Idea Music Lounge, Idea Movie Club, and Idea Game Spark – giving birth to a "Digital Idea". These digital content applications will serve as a one-stop entertainment destination initially for Idea subscribers, providing access on the fingertips to a large collection of popular and premium content, including a rich assortment of Hindi, Vernacular and International content.
Idea Music Lounge offers a rich library of nearly 2 million Indian and international music tracks initially, going up to nearly 20 million tracks soon and is available on Google Play Store and coming soon on iOS store. Idea Music Lounge hosts diverse content not only across 13 Indian languages, including Bollywood, South Indian Cinema etc, but also across International artists, albums and tracks from several major Music labels.

Idea Movie Club caters to the ever-growing video content needs of consumers, offering thousands of blockbuster movies, Live TV, 7 days catch-up TV, along with a series of Original content and Short Videos across all genres and several languages. The rich content of videos and movies from Bollywood, South Indian & Regional Cinema will appeal to people across all age groups, including kids, for whom there is a host of animation and learning videos. Idea Game Spark is the ultimate gaming destination with a collection of over 1,500 games across all genres. Targeted at the gaming aficionado and the casual gamer, the games can be played both in the online and offline mode.

Reliance Jio has created a mobile broadband eco-system comprising of network, devices, applications and content, service experience and affordable tariffs for everyone to live a digital life. Since commencement of services on 5th September 2016, Jio has become the fastest growing start-up technology company in the world. It crossed 50 million subscribers in just 83 days, and 100 million in 170 days, adding at an average rate of 6 lakh subscribers per day. Jio continues its rapid ramp-up of subscriber base and as of 31st March 2017, there were 108.9 million subscribers on the network. Jio is witnessing the largest migration from free to paid services in history and is committed to provide its customers the world's most affordable data and voice services.

Reliance Jio has the best suite of applications with the most comprehensive library of content ensuring stickiness of customers (free upto March 2018 for Jio Prime customers). The content packaging be it Jio TV, Jio Cinema, Jio Music and Jio Mags, along with aggressive go to market strategy and attractive pricing was perceived to be an attractive proposition for consumers to go for 4G services of Reliance Jio in a big way. Jio TV provides 432+ TV channels in 15 languages; Jio Cinema has 6,000+ movies, 1 Lakh+ episodes of TV, 60K+ music videos and 7,000+ short videos; Jio

Music possesses 15 million HD songs spanning 20 Indian languages and international music; and Jio Mags has a collection of 500+ magazines from 42 publishers.

With more than 110 crore GB of data traffic per month and 220 crore voice and video minutes a day, Jio has become the largest network globally in terms of data carried and contributed to India becoming the leading country in the world for mobile data usage. Jio users are today consuming nearly as much data as on all the mobile networks in the USA and 50 per cent more data than mobile networks in China in a clear indication that India will adopt digitisation and digital life faster than anyone else in the world.

Reliance Jio announced the Jio Prime Membership for its initial customers. Jio Prime members would enjoy unlimited benefits at tremendous value, along with host of other benefits for a nominal, one-time enrolment fee of Rs. 99. In addition to its offer of free voice (domestic) on its network – no local, STD, roaming charges, to any operator, anywhere in the country, Jio also provides the best data experience with the lowest price globally. Within a month of announcing the Jio Prime Offer, over 72 million Jio customers signed up for Jio Prime, making it one of the most successful customer privilege programmes anywhere in the world.

Jio Dhan Dhana Dhan offer starts with the most affordable Rs 309 Unlimited Plan, which provides Unlimited SMS, calling and data (1 GB per day at 4G speed) for 3 months on first recharge. The company also announced the Rs 509 Unlimited Plan for daily high data users offering Unlimited SMS, calling and data (2 GB per day at 4G speed) for 3 months on first recharge. In order to smoothen the migration from free to paid services, Jio has implemented simple, affordable and regulatory compliant plans in customer interest. Average consumption is around 10 GB per month across all circles be it urban or rural.

BSNL is the leading provider of mobile and wireline services in India with 98.91 million mobile subscribers and 13.88 million wireline customers.
Aircel is one of India's leading innovative mobile service providers. The company is a pan-India 2G operator with 3G spectrum in 13 circles, BWA spectrum in 8 circles. The company has around 91 million subscribers.

Reliance Communications is India's foremost and truly-integrated telecommunications service provider. The company has a base of 86.27 million wireless subscribers. Reliance Communications' corporate clientele includes over 39,000 Indian and multinational corporations including small and medium enterprises and over 290 global, regional and domestic carriers.

Telenor (India) Communications is a mobile telecom operator offering most affordable and value for money prepaid voice and data services in India. It is a wholly owned company of the Norway-based Telenor Group. Telenor India has commercial operations in UP (West), UP (East), Bihar (including Jharkhand), Andhra Pradesh (including Telangana), Maharashtra (including Goa) and Gujarat. In the areas where it operates, Telenor is the fourth largest operator both in revenue and customer market share. Telenor has positioned itself as a 'full paisa vasool' operator and has over 52 million subscriptions from the six circles.

In 2016, MTS and Reliance Communications (RCOM) continued to work towards the merger of SSTL's telecommunications business with RCOM. The transaction has been approved by India's two main stock exchanges (NSE and BSE), the Securities and Exchange Board of India (SEBI), the Competition Commission of India (CCI), and the Bombay and Rajasthan High Courts. All necessary shareholder and creditor approvals have also been properly secured. As of close of business on 31 March 2017, Sistema and RCom were in discussions with the Department of Telecommunication of India (DoT) and other regulatory and judicial bodies regarding final conditions of the potential transaction. The decisions regarding the completion of the transaction are expected to be made based on the timing of the approval processes and substance of the final conditions to be approved. Presently MTS has 6.5 million customers.

Tata Teleservices (TTL) delivers mobile connectivity, content and services to consumers to 51 million across 19 telecom circles. TTL offers integrated telecom solutions to its customers under the unified brand name Tata Docomo and operates its wireless networks on GSM, CDMA and 3G technology platforms.

MTNL is in talks with BSNL to act as a managed service partner for mobile services of MTNL. As MTNL has huge idle network capacity and spectrum, it is also exploring the servicing tie up through MVNO, spectrum sharing and intra circle roaming.
Move Towards Mobile Commerce

To compensate for falling voice revenues, majority of the operators have opted for mobile commerce through Payments Bank license.
Airtel Payments Bank currently has a network of over 250,000 neighbourhood Airtel retail stores, which also function as banking points. This is more than the total number of ATMs in the country. The bank aims to scale its network to 600,000 banking points across the country. Airtel Payments Bank has committed an investment of Rs. 3,000 crore across its national operations and plans to build a digital payments ecosystem with over 5 million merchants. Over one million merchants have already been onboarded across India.

A new company 'Aditya Birla Idea Payments Bank Limited' (ABIPBL) has been formed to setup the payments bank services with ABNL and Idea as shareholders. The senior management team of this company is in place. Post necessary regulatory approvals from RBI, ABIPBL is likely to commercially launch its services by first half of 2017.

The company will acquire and service new Payments Bank customers both 'Online' leveraging the power of over 50 million digital customers of Idea and ABG's as well as 'Offline' leveraging the strength of Idea's 2 million+ retail distribution channel across over 400,000 towns and villages.
The payments bank intends to promote a wide range of banking products and services including current and savings bank account, domestic remittances, merchant payments etc. while partnering with ABG financial services, select universal banks and financial institutions for offering range of full banking products including fixed deposits, micro loan, debt & equity linked mutual funds, other related investment and insurance products to its payments bank customer.

Shift Towards Consolidation

To bring economies of scale, the Indian telecom industry witnessed large scale consolidation FY 016-17. Bharti Airtel has entered into a definitive agreement with Telenor South Asia Investments to acquire Telenor (India) Communications.

As part of the agreement, Airtel will acquire Telenor India's running operations in seven circles - Andhra Pradesh, Bihar, Maharashtra, Gujarat, UP (East), UP (West) and Assam. The proposed acquisition will include transfer of all of Telenor India's assets and customers, further augmenting Airtel's overall customer base and network.

Bharti Airtel has entered into a definitive agreement with Tikona Digital Networks to acquire Tikona's 4G Business including the Broadband Wireless Access spectrum and 350 sites, in five telecom circles. As per the agreement, the acquisition of the 4G business in Gujarat, UP (East), UP (West) and Himachal Pradesh will be undertaken by Airtel, while in the Rajasthan circle, it will be accomplished through Airtel's subsidiary Bharti Hexacom. Post-acquisition, the combined spectrum holding of Airtel in these five circles will be within the spectrum caps prescribed by the Government.

Vodafone has agreed to combine its Indian subsidiary, Vodafone India (excluding its 42% stake in Indus Towers) with Idea Cellular, creating India's largest telecom operator with country's widest mobile network.
This is merger of equals with joint control of the combined company between Vodafone and the Aditya Birla Group, governed by a shareholders' agreement. The merger ratio is consistent with recommendations from the joint independent valuers. The implied enterprise value of $12.4 billion for Vodafone India and $10.8 billion for Idea excluding its stake in Indus Towers.

Voda-Idea will provide substantial cost and capex synergies with an estimated net present value of approximately $10 billion after integration costs and spectrum liberalisation payments, with estimated run-rate savings of $2.1 billion on an annual basis by the fourth full year post completion.
In September 2016, Reliance Communications (RCOM) and Maxis Communications Berhad (MCB), promoters of Aircel announced the signing of definitive documents for the merger of their Indian wireless businesses.

RCOM and MCB will each hold a 50% stake in the merged entity ("MergedCo"), with equal representation on the board. The company will be managed by an independent professional team under the supervision of the board.

MergedCo will have an asset base of over Rs. 65,000 crore and net worth of Rs. 35,000 crore. The combined entity will enjoy substantial benefits of scale driving significant revenue growth, and capex and opex synergies with an NPV of around Rs. 20,000 crore.