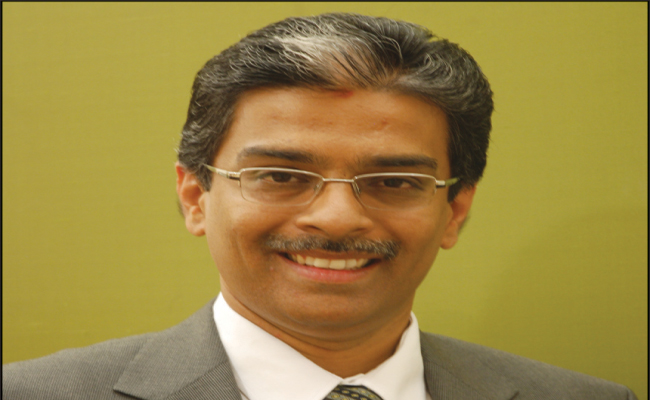 Digitization paving way for opportunities...
The aim of Axis Communication is to provide highly evolved, state-of-the-art technology that can provide security to citizens. Security being a primary concern will only grow in the near future, regardless of digitization. The cashless economy will see a lot of hurdles at first due to the inherent nature of consumers who have been depending on cash transactions till now. But with digitization, all process have become interlinked. Today, an average consumer searches for their products online and online payment platforms have transformed the way in which consumers pay. It is not only efficient but with advancements in this technology, more and more consumers are realizing that this is the future they want and deserve.

With the Internet of Things (IoT) evolving so rapidly, soon all devices will be connected. The enterprise sector has invested heavily on IoT as it is the way to the future. The rate at which technology has been transforming in the past decade, most enterprises are integrating their workforce and processes to align with these technologies. We need to derive maximum output from security solutions.

As the drive for a smarter, safer world intensifies, Axis is busy developing increasingly-sophisticated products. It is continuously making advances in light sensitivity, dynamics, colour reproduction and resolution in its network cameras. Axis is today focusing on a new wave of innovation - continuously making advances in camera technology such as light sensitivity, dynamics, colour reproduction and resolution in the network cameras. Beyond that, it is successfully moving into new markets like the Internet of Things, such as access control, network horn speakers and IP Video Door stations.


Technology Trends to look for...

• Today both enterprises as well as smaller businesses are constantly grappling with issues of data security as well as physical security of facilities and equipment. Security has therefore become the topmost priority in the country.

• Earlier, video surveillance was synonymous with security applications, but digital technology is opening the door to a plethora of new business opportunities and markets. Surveillance can predict environmental threats, fire hazards and chemical contamination with the right blend of technology.

• Digital technology offers the opportunity to provide customized solutions which can easily be integrated with, for example, people counters, checkout systems and entry systems. Surveillance equipment can also be used for value added services such as footfall measurement in malls and trade shows.
Commitment to R&D...

Axis emphasizes on innovation, strength, durability and quality. It has a strong focus on R&D and innovation as it believes that its role is to anticipate market needs, respond as quickly and always deliver the best possible quality. Axis is renowned for its quality, which is paramount across the entire value chain – from research and development to production, to recycling after use.

Its dedicated focus on R&D implies that it has a long list of firsts, including its first network camera, HDTV network camera and thermal network camera. It also pioneered network-based physical access control.