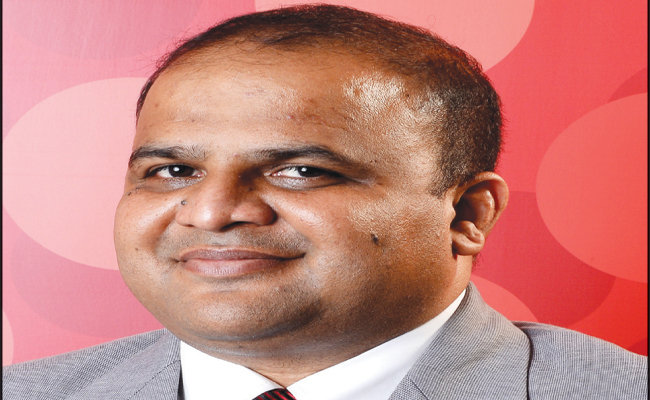 Digitization paving way for opportunities...
Digitization has completely transformed the way companies interact with their customer these days. Technologically empowered digital native companies are disrupting the way business is done. Digital transformation ensures companies to continue to evolve and simplify its portfolio of solutions and services to prioritize the quality, speed, accuracy and security of every experience when engaging with or within an enterprise.

Digital transformation has become a fundamental driver behind the dominant forces that are shaping the Global economy. The SMACS model has already become the business model for enterprises and is expected to play an important role in maintaining and increasing the global relevance of the Indian ICT industry. Dynamics like social media, mobility, analytics and cloud computing have collaboratively boosted the fundamentals of business infrastructure. It is considered to be the future enterprise technology. In next few years, various components of the digital ecosystem in India including the digitized consumer, generation of digital data volumes and e-commerce are expected to mature.

Avaya understands that "going digital" requires not only a commitment to user-defined engagement but also a commitment to an all-software development platform. The number one driver for the move towards software and services is its customers, who are looking for platform-based solutions, not standalone products. The company is executing on its strategic transformation to a software and services led platform and is focused on expanding its innovative product portfolio while driving sales and services growth in both the enterprise and mid-market segments.
Technology Trends to look for...
• In today's business world, organizations are now looking at flexible, secured and high end solutions in order to eliminate communication gap. Single-Feature Solutions are shifting into All-in-one Platforms; UC solutions today focus on different basic features moving beyond simply enabling communication.


• New collaboration capabilities that enable virtual work groups to share and store more and more information are proliferating at a significant rate. Organizations are moving beyond application integration to more powerful collaboration tools integrated with their communications platform.


• Customer experience is driving every major business decision for most enterprises today. Creating an unmatched customer experience is more than just making sure the brand is everywhere the customer wants it to be. Leading with User Defined Experience in the Digital World is very important and it takes experience creating solutions for enterprise clients across every industry.


Commitment to R&D...
India is a major piece of Avaya's corporate infrastructure and it sees immense opportunity of growth in Indian market. Avaya feels that the variations in India market will be suitable for the company. It has developed the right model and believes that its growth (in India) will continue to be on the rise.

India is at the heart of Avaya's innovation focus and represents the company's largest R&D center globally, spread across Pune, Bangalore and Hyderabad, providing more than 30% of product & solution development globally. Avaya's India R&D centers comprise of talented engineers, researchers and product management staff, with more than 2,200 employees along with a state-of-the-art research and engineering lab and infrastructure with Data Networking and Unified Communications being the primary focus areas.