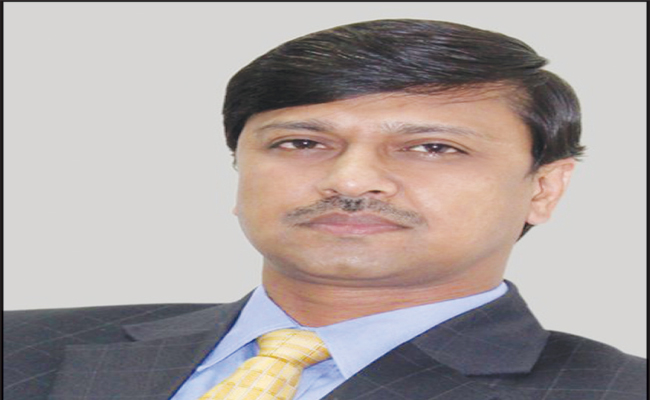 Digitization paving way for new opportunities...
With digitization there have been significant changes in the operating models in enterprises. There is a shift in the way businesses interact and engage with their end customers

With push towards a Cashless society, micro payments will boom - based on JAM (JandhanYojna - every India has a bank account; Aadhaar - every Indian has unique Identity and Mobile - Every Indian has a mobile phone or device). Based on these three elements Micro payments are getting relevant, a great example being PayTM and other mobile payments. Micro consumption will go up as more and more Micro Payments are facilitated. People will use services and goods based on needs and pay per usage model through mobile payments. Services consumption will grow faster and services sector will see unprecedented growth. For Mobile payment to be actuated, robust Mobile and Wi-Fi networks will be absolutely necessary, supported by a whole gamut of Security software including NAC implementation will be the order of the day. For Digital services consumption, Wi-Fi offload services need to be available and Telcos in collaboration with enterprises will enter into partnerships to actuate that. Companies like ARUBA will be in forefront of this infrastructure as it is geared up with the right portfolio of Wi-Fi solutions, Security solutions, User & entity behavioural analytics, including new generation switching to facilitate WLAN implementation and off load capabilities.

With the growing adoption of smartphones, tablets and various other smart devices, the way a consumer consumes services and manages official and personal lives are transforming drastically. This is extended to work spaces as well and given rise to more and more devices connected to the network. Digitization of businesses has given rise to wireless, digital workplaces encouraging collaboration at work. Digital transformation in the enterprise is actually enhancing productivity and agility.

Enterprise verticals are realizing the benefits of mobility and IoT for a smart workplace, and better managing customer experience. One of the significant impact will be more and more real time interactions with end users on digital platform/media will start to occur which will enhance customer value perception and driving up revenue and margins. Information will be the game changer and for that IOT and Social Media data acquisition will get actuated. Hence verticals in enterprises will see rise in Social Media presence and levering of IOT across customer experience zones.
Technology trends to look for...

· Businesses are rapidly embracing automation, IoT and artificial intelligence to gain an edge over their competitors. The economy has changed. Simple, repeatable tasks are being outsourced or automated – making innovative thinking the key to success.

· According to a recent study done by HPE Aruba, 'The Internet of Things: Today and Tomorrow', India is one of the top adopters of IoT. Growing number of businesses, from start-ups to enterprises in the industrial, healthcare and retail space are leveraging IoT to improve controls within their own businesses in order to improve business agility and reduce costs. New products and services are expected to be developed and deployed into the market at a faster pace.
Marketing - defining today's business strategies…

Marketing strategies are changing for both large enterprises and SMB. In an era when everybody is connected, digital and social media has become mainstream communication with individuals as well as businesses.

Applying social technologies for collaboration, communication and content management is the way to gain business insights. How to gain insight from Social Media, how to communicate Brand Values in Social media and build a brand experience is what marketing is increasingly chartered to deliver. ARUBA envisages greater presence and interaction in Social media. It sees enhanced customer reach out campaigns on Digital Media with real time intervention efforts and look forward to differentiated customer experience and value creation .
Commitment to R&D...

Aruba, a Hewlett Packard Enterprise company is very focused on innovation and value creation for its customers. At the heart of its customer centric approach is the mind-set of "Customer First Customer Last". A significant portion of its budgets are spent on R&D. With the Major HUB for R&D being in India, HPE Aruba envisages that it will continue to be able to bring differentiated technology that India needs. The company delivers value based services on top of its Mobile First Infrastructure including Bluetooth based solutions and Analytics based Insights.