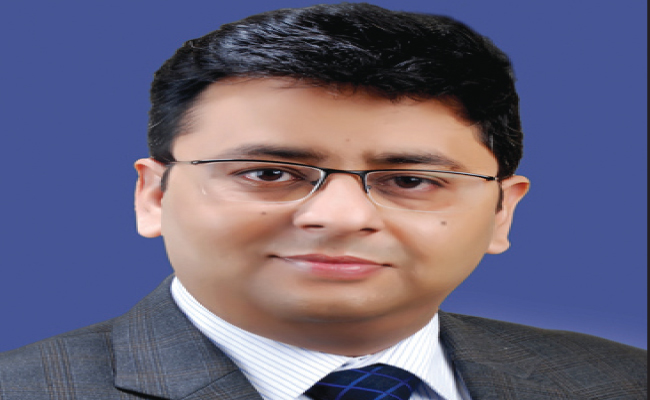 Digitization paving way for opportunities...
India has always been very important to AMD – both as a consumer base for its products and as a centre for much of its R&D works. The rapid adoption of the Digital India program aided by the strong, decisive, and time bound rollout of each of the related pillars has fuelled the demand for computers and mobility devices in the country.

The rapidly evolving technology landscape has allowed users more options than ever before to choose great products at competitive prices. AMD has always stood for fair trade and truly believe that encouraging open and competitive markets is the only way everyone wins. This involves pushing the boundaries of technology to provide breakthroughs in graphics and computing, providing the best experiences to both content creators and consumers across focus areas of gaming, immersive platforms, and the data centre.

Today immersive computing experience is becoming mainstream. The seamless blending of the real and virtual world is fundamentally changing the way technology is used. To take full advantage of these opportunities, AMD has developed a strong, multi-generational roadmap to deliver high-performance solutions in the PC and datacenter markets.


Technology Trends to look for...
• Welcome to the Virtual Age – The evolution of virtual platforms has fundamentally changed how people work, play, and communicate. As the world continues to become more interconnected, the demand for immersive experiences across fields such as entertainment, medicine and journalism is on the rise. VR has evolved but this is only the beginning of a journey that is going to fundamentally change the way people interact with technology.


• Energy Efficiency – Energy efficiency has emerged as a principal theme in today's world of electronics. The advantage of utilizing a combination of low power components in conjunction with low-power design techniques is more valuable now than ever before. Achieving higher energy efficiency will require innovative material solutions to address the challenging requirements of product mobility and assimilation.


• Immersive Computing Era – To maintain an exponential rate of performance and cost improvement, firms must take creative engineering approaches. An immersive computing era will require the combination of both CPU for computation and GPU for visualisation to be integrated with novel packaging technologies, in a way that enables them to work efficiently together.


Commitment to R&D...
For over 46 years AMD has paved the way for cutting edge innovation in the semiconductor space. Its greatest successes have come from leveraging its unique technology assets, engineering talent, and IP to build differentiated, high-performance computing and graphics products. A lot of its R&D work takes place in India. It has its R&D facilities in Hyderabad and Bangalore. AMD's engineers at these sites are focusing on critical design and development of innovative technologies and products that will target tomorrow's problems today. AMD continues its efforts to become the recognized leader in building products which allow users to create, consume and seamlessly share experiences across immersive devices.