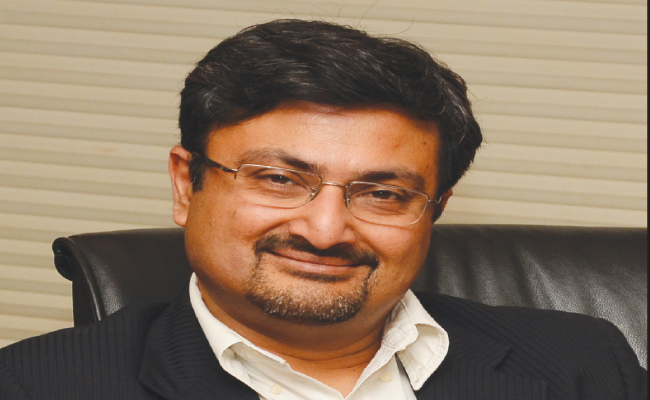 Digitization paving way for opportunities...
Digitization is the need of the hour and Aircel feels that even as a late entrant, India will be benefitted by it at large. Digital transformation is inevitable and all brands should tap in the pool of opportunities available. This phenomenon is going to pave the path for major changes in the business scenario. It has provided an array of opportunities to the enterprise vertical and it is believed that there will be an upsurge in the coming times. Today, every brand is trying to build connect with its customers and increase the brand recall value through different measures be it through social media or direct engagement. Aircel feels that this transformation has provided enterprises to understand their customers from a new perspective; engage and build an emotional bond with them. The transformation has led to the advent of the app world and several brands are now developing their apps to cater to customer demands and expectations.

Aircel is a value brand with a strong focus on data & youth. The brand's target audience is value seeking customer in urban market. The company's strategy is built on being a strong value player for the urban market masses. In the process they undertake all possible measures related to their product plans, offerings, go-to-markets and communication that is being centered on Aircel's customer base.

Aircel has been on the forefront of cutting edge technology and through its constant efforts of innovating products and services, it aims to make Aircel a gateway to the internet for all. There has been a dramatic increase in the sales of smartphones and this has led to a widespread need of data, especially for the youth.
Technology Trends to look for...

• Digitization will be the driving force in transforming businesses and the telecom companies will play significant role in fast tracking India towards digitization. India's mobile telecom industry is one of the most robust industries in the country and has done wonders in just over two decades of its existence.

• The increasing digitization has led to brands introducing new payment methods, better data packs and products. The latest trend seen is the 4G penetration and increase in data usage which has led to brands re-innovating their offerings for the customers. The increasing use of technology in sectors like health, educations, banking has compelled the brands to innovate their products and shape their businesses accordingly.
Commitment to R&D...

Aircel deploys a recommendation engine based on customers' profiles and usage trends, preparing the best-fit recommendation for products. This is further aligned with the retailers and call centre agents to offer the same, desired experience to the calling in or walking in consumers, so that the communication is consistent across the chain. Certainly, the effort augments customer satisfaction and helps Aircel to continue winning over more customers than ever.