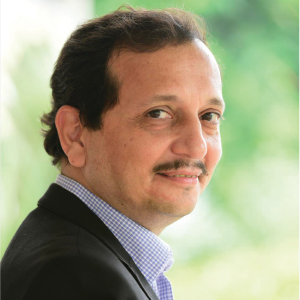 Tech professionals will not only have to reskill, gain digital areas of expertise, be of a strategic value for an organization, take on new areas under their fold to showcase and exceed / change the perception to innovative expectation with results.

Challenges faced by the industry

The IT industry is going through an ardent change of correction. In one context, the demand is going to change into a niche and specialized requirements and special skills are going to most in demand. Traditional legacy systems will now merely remain backend systems and customer facing digitization will take a giant leap.

Business Outlook in 2017

Business outlook remains very smart in terms of customer's standpoint. Customers are now looking to connect with various touch points and we believe that each of these touch points should have its digital upgrade and at backend help business make better decisions. I would term it as strong and resilient business outlook as companies will have to gauge this mode oneself and cater to ever-demanding customers.

Technologies evaluating in 2017

Digital technologies are going to lead in every way. There are loads of changes which will help in this path and speciallyArtificial Intelligence is going to play significant impact Changer. Intelligent Digital Workforce is another area of importance as traditional way of earlier working will have to be transformed.

On Digitization and IoT in 2017

We have already embarked on this journey of digitization. Customer anywhere and how and ways to use the latest in technology is what we do both in and out. An Integrated Customer Journey coupled with Strong Touch Points have made us succeed now and in future. Visibility of One Customer database has helped in Data Analytics and taking right marketing. Customer-enabled platforms coupled with the latest in technology is helping us make them make better planned decisions.

Digital Transformation in 2017

Organization is strongly committed towards this new way of providing customers what they need in the areas of our business. Keep them in mind aligning the right technologies. As being too much forward in technology will not help when it is not presently acceptable.

Building future-ready platforms in AR, Botnet, and 3D are some areas we will concentrate.
Meheriar Patel
CTO
The MobileStore Limited
"
"