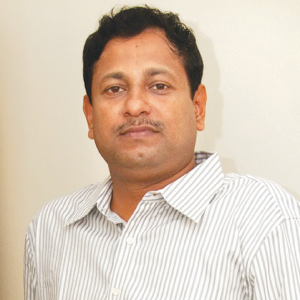 Major challenges being faced by the industry are to cope with the technology changes and align with business requirements to fulfil customer's objective. The process to be followed to overcome these is by following the methods given below:

To understand the business requirements, align them with IT and business processes to increase business efficiency. To do an outcome-based analysis before rolling out any new initiative and to be customer's focus, align as per the customer's objective.

Business Outlook 2017

Increasing customer's focus to grow market share by improving performance and cost optimization to consider on priority, will result in increasing operational efficiency.

Technologies you are evaluating in 2017

We are currently considering technologies like Bots technology and advanced analytics to bring in collaboration within different projects by using digitization and IoT for customer projects.

Digital Transformation in 2017

The word "digitization" covers a vast field. Its transformation varies from industry to industry. For manufacturing, the digitization will be different and for ITIS companies it will be different. As an ITIS company, we are working on collaboration by bring in digitization.
Ashish Chakraborty
Associate Director IT
Harbinger Group