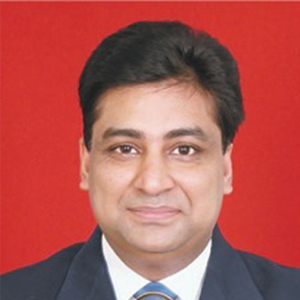 Digitization is not only helping us in speeding up the process but is also a help for our employees to lead a quality life and save time and efficiency.

Challenges faced by the industry?

The face of IT is changing fast and you have to continue to invest in new technologies to stay ahead in the digital competition. While a lot of IT equipment goes outdated, the bigger challenge comes in continuing to train users on modern systems and applications and other major challenges come with respect to experienced and skilled manpower to the newer technology.

Business Outlook in 2017

Our company Air One Aviation Group has secured a national licence called the NOC (No Objection Certificate) and plans to launch a full-fledged Commercial Airline in Q2, 2017. The company's medium-term business plan is to enter the low-cost carrier segment and to operate majority of flights to airports within 4 hours of flying time from the company's hub at New Delhi.

Technologies evaluating in 2017

Big Data Analysis and high use of customer-focussed applications are the key priorities and the company is already on the set path for digitization and is slowly achieving it. Secondly, the company is in the process of implementing a few IoT-based set-ups in the organization for connecting to customers by using Big Data over cloud to reduce the carbon footprint.

Digital transformation in 2017

Digital transformation must grow and keep pace with the current competition. Since we are coming as a scheduled airline operator, it has become imperative for the company to choose and get ready to go completely digital.
Rajeev Gupta
Chief Technologist, Air One Aviation Group