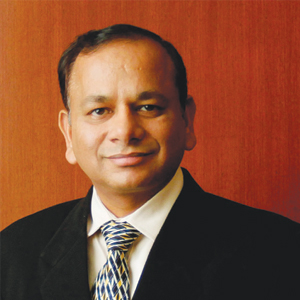 …. IP-based CCTV, X-Ray Machines, Boom Barriers, Handhelds, etc

Challenges faced by hospitality industry

A decade ago, there was shortage of hotel rooms in India. Today, ARRs (Average Room Rates) are a little less than what they used to be earlier. On the other hand, the cost of doing business, i.e. operations cost, has gone up. The pressure on Internet bandwidth and good Wi-Fi signal strength is increasing as guests are bringing more and more Wi-Fi gadgets. Guest telephone usage is almost negligible and telephone department in the hotel industry has become a cost centre and investment in the area of guest safety and security has also increased significantly post the terror attack on Hotel Taj. Hotels have started investing heavily in IP-based CCTV, X-Ray machines, DFMD, Bollards, Boom Barriers, handhelds, etc.

Technologies that are being evaluated in 2017

Integrated central reservation system aln with distribution and hotel property management system has been introduced to achieve singleimage inventory of available guest rooms to avoid duplication of work. Technologies that enhance guest experience and make their valuable stay comfortable by creating a "home away from home" and upgradation of hotel PMS system in line with GST. Mobile Booking Application and revamping of existing website are under way. Efforts are also afoot to move most of the applications on cloud.

Digitization Transformation in 2017

IoT is at a very nascent stage in the Indian hotels and much more needs to be achieved and discovered in this area. Few hotels are exploring and testing concepts like usage of guest phones to operate guest room electronic lock. There is a big scope for using iBeacon which allows Bluetooth devices to broadcast or receive tiny and static pieces of data within short distances. This will help hotels in identifying guest as and when he/she enters a hotel to tailor-make repetitive guest by knowing about their personal likes and dislikes from prior stay history.

Newer technologies to planning to consider in 2017

Interfacing CRS with PMS for single image inventory, Guest Safety: IP-based CCTV solution, Guest selfie counters in hotels, Revamping of SAROVAR Hotels website with a contemporary feel and look. Other technologies like SMAC: Social Media, Analytics and Cloud are the buzz words in the new era. Technology is being evolved around it to cope with the competition, including Big Data (Analytics and cloud) based application for better decision-making. Lastly, Artificial Intelligence \ Augmented Reality-based applications are being explored to complement to our business.
Harish Chandra
GM-Information Technology (CIO), Sarovar Hotels