The Game Plan
Micromax is driven by the thought that great brands are always built in the minds of consumers. Marketing according to it is one of the key pillars that would define how one's business would do in the future. If the product is great, it deserves a worthy amount of noise which is then lead by the marketing vertical. One needs to understand that marketing is not about getting the target audience to choose one over the competition, but it is about getting them to see the brand as the only one that provides a solution to their problem. A strong brand is invaluable as the battle for customers intensifies day by day. It's important for a brand to spend time investing in researching, defining, and building the brand.
Micromax firmly believes that a brand is the source of a promise to its consumer. It's a foundational piece in its marketing communication and one that cannot be done without.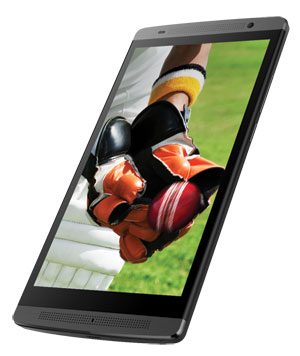 Micromax's target consumer is the youth (defined by attitude, not a number) who always look for innovations that directly address their needs, and consider a brand as an extension of their lifestyle. Therefore, one of the key focus area for the company has been to build a strong connect with its audience by bringing alive brand experiences across multiple touch points backed by an innovative product line up. Micromax as a brand is present across the three pillars which resonate most with the Indian consumer – music, movies and sports. It believes in bringing alive the most unique experiences to the Indian youth through brand associations and product innovations. All its initiatives have so far been a reflection of the brand's echo of youth pulse. It will continue creating similar unconventional platforms for the Indian audiences.
Emergence of the Digi-Era
A large part of Micromax's efforts are aimed at connecting the country to the digital world and therefore entering a new phase. Its focus is on providing solutions to the consumers using their phones. Going forward, a large chunk of its efforts will be concentrated on coming up with products and services which act as solutions to the needs of the fast-evolving consumers. At Micromax, its emphasis would be to drive innovations through software and services that would add a layer to the device ecosystem. The company will be aiming at developing products and services which not only enhance and upgrade the life of the consumers but also empower them with the latest technological innovations becoming an extension of their lifestyle.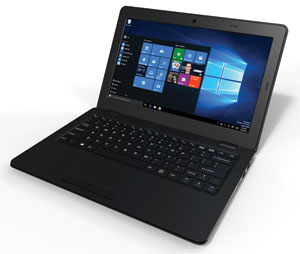 According to a PwC report, "By the year 2020, an entire generation, Generation C (for "connected"), will have grown up in a primarily digital world, comprising of Computers, the Internet, mobile phones, texting, social networking." Digitization hence would no longer be the revolution but a norm that is second nature to members of this group. This brings with it immense business opportunities for a brand like Logitech where most of the products enable a consumer to engage better with the digital media. This would basically mean that more business for it will be a generation that would not need induction but a generation that would be open to experiment and truly experience the digital revolution.
The Differentiator
Innovation is at the core of Micromax's DNA and it has always strived to democratize technology for the masses by being the first ones to offer technologically advanced products and services at an affordable price. Today, people of all segments look up to Micromax for a new launch because its consumers believe in the fact that it thinks and acts differently. It has succeeded in constantly delivering innovative products by constantly upgrading its technological strata and coming up with innovative ideas for the masses, basis understanding of their needs and requirements.