The Game Plan
At LeEco, the marketing strategy derives from the philosophy of the company which revolves around breakthrough technology as well as comprehensive ecosystem at a disruptive price for consumers. The brand believes in offering technology which is better than what is being offered in the market right now. It also provides a complete ecosystem from screens, content, cloud on to the platform for the consumers as a whole at a disruptive price. In accordance with this philosophy, it goes and communicates this in the traditional media as well as digital and social media to the direct consumers.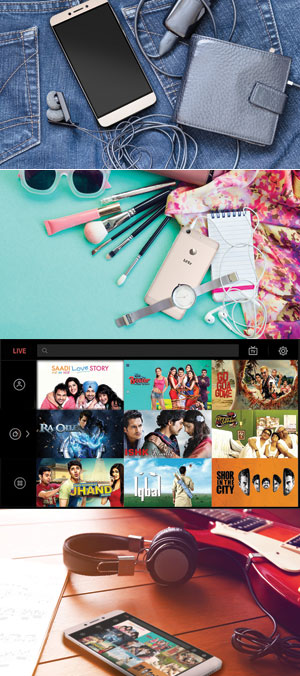 LeEco also has a presence online which covers around 25% of the Indian user base for smartphones and other devices. Additionally, the brand is looking forward to going offline by setting up its franchise stores.
The Big Agenda
In the mobile segment, India is one of the fastest-growing markets in the world, including emerging markets. Its objective is to provide entertainment to its consumers as well as end-users. The screen sets, which LeEco offers to its customers through mobile phones as well as televisions and electrical vehicles, are actually meant to deliver the content in the form or in the device they want. This content is enabled to flow over the cloud which is being set up in India by the company. LeEco has a strong content delivery network of 650 across the world, through which content flows over the cloud network and reaches the consumers at a fast pace.
LeEco has service centres in large numbers across the country and there are plans in the pipeline to expand them too. Also, it provides 24×7 call centre support and chat support in different languages. Moreover, it will keep on monitoring, innovating and making better products and services than what the customer expects.
LeEco plans to build a very proud brand in the country which a consumer can identify with and can believe in and which continuously will offer them value products and value entertainment which is much customized to their requirements.
The Differentiator
LeEco will set up an R&D centre in India in Bangalore within this year. Though its entire R&D is done from China, it is looking forward to customizing software requirements and some of the other requirements of Indian consumers and the devices it looks into. This R&D centre will help the brand understand the consumers all over the world and actually satisfy their requirements. Also, it is expanding into APAC countries within this year and will expand its operations across the globe, including India.