The Game Plan
It is important to have a right marketing mix of product, price, place and promotion to suit customer's taste and preferences. The backbone of any marketing plan lies in the key analysis of the market scenario, further concentrated by a strategy which falls in line with it. WD is looking forward to an exciting year ahead with storage for small business and big enterprises being the priority. It is also keen to be a part of the government's Digital India initiative and the vision of developing 100 smart cities in the future.
For a market like India, marketing plays a pivotal role as there is a larger potential customer base to reach, in more than one language. It believes that innovation is the key to its business growth and modification of products and services should satisfy both the language and cultural differences of the targeted market.
Emergence of the Digi-Era
Digitization today has created greater horizons, given the stupendous rate with which consumers are creating and storing data. With PC penetration still below 12%, there is an opportunity to increase PC penetration in India through digital infrastructure. WD believes that the digitally-empowered youth in India will drive the next phase of PC growth. People now are opting for higher capacity drives which are suiting their changing lifestyles. WD identifies it as a significant opportunity to cater to this growing need wherein consumers look forward to solutions fulfilling mass storage digitally. An increased focus on security, both at the personal and national level is leading to a surge in demand for surveillance drive. This is where WD sees the potential to further build on its category of WD Purple products. The creation of massive scale data centres, storing gigantic volumes of digital information generated due to efforts in digitalization and smart cities is yet another opportunity to leverage.
The ever-evolving digital technologies foresee a change in the manner in which data is being stored now. Given the increasing penetration of handheld devices and the consumers' demand to create, save, and access huge amount of data on the go, personal cloud category of network attached storage (NAS) is likely to see high growth and adoption in the future. Research firm Gartner believes that by 2018 public cloud spending in India will reach nearly $2 billion, from $638 million in 2014.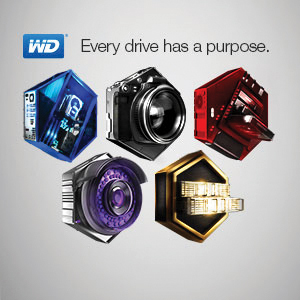 Gaming and animation vertical is set for an exponential growth especially in South India because of existing IT infrastructure, it will be a major growth market for WD. Furthermore, initiatives like Digital India and Smart Cities have brought to the forefront an array of concerns, the primary being the need for a robust security infrastructure. Therefore, the need for highly specialized surveillance drives will be extremely important to ensure that the data captured can be stored, analyzed and monitored easily.
WD's go-to-market plans have always been with the end-user in mind. WD has classified the storage into "easy-to-recognize" colours that give customers the power to choose the right product for their needs because every drive has a purpose.
WD ensures that it maintains strong bonds with its channel partners by spending considerable time with its local channel partners in educating, training and addressing their concerns as they are a vital link between WD and the users.