The Game Plan
According to Intel, marketing is all about 'identifying, foreseeing and gratifying' customer needs. Intel's strategy continues to emphasize on producing excellent products which is a dynamic process through which the company identifies what customers want, or carry out research into what customers are likely to want in the future, and then fulfill these needs by deploying resources in an appropriate manner.
Intel is a brand that is synonymous with modern electronics. Its brand strategy is to transform Intel from a PC company to one that powers the cloud and its galaxy of smart, connected devices. With its expertise and assets, Intel is uniquely positioned to achieve this vision. Leveraging its spirit of innovation, technology and manufacturing leadership, Intel is venturing into next-gen spaces like 5G, IoT and cloud-connectivity to further enhance the value proposition it brings to its consumers through Intel architecture. Technology has transformed from a utility to an experience, and Intel will continue to remain true to its history as world class innovators in its mission to change the company, the industry and the world.
Emergence of the Digi-Era
The government's Digital India vision is steadily creating India's growth and development highway. The mass adoption of connected digital services by consumers, enterprises and governments has emerged in recent years as a key economic driver that accelerates growth and facilitates job creation. Policy makers are working closely with industry, consumers and other government agencies to establish an inclusive information and communication technologies (ICT) ecosystem that encourages greater uptake and usage of digital services.
Intel has carefully walked the path towards an inclusive digital transformation with a firm strategy to utilize its strengths to address local challenges. As a key contributor to India's Digital India vision, Intel scaled digital literacy by impacting over 5 million citizens through its digital literacy program. As part of its initiatives, the 'Intel & DST Innovate for Digital India Challenge' is aimed at building a local innovation ecosystem focused on solving real problems at the grassroots to enhance the quality of lives across the country. Intel has also launched its 'Ek Kadam Unnati Ki Aur' program, aimed at creating a blueprint for the digitization of non-urban India.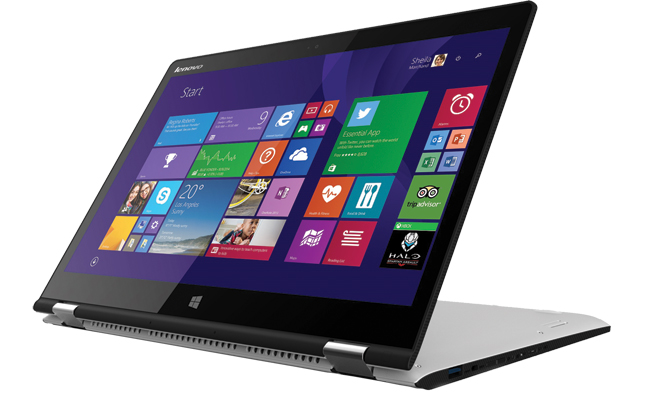 Technology is no longer an issue relevant only to companies in certain industries. With each passing year, technology has become a crucial driver behind the dominant forces that are shaping the global economy, and it has become more entrenched into the fabric of business in every sector. Those companies that understand the growing role of technology and effectively adopt it will achieve a competitive advantage in the new corporate environment. Organizations around the world use information technology for increasing productivity and performance. It is increasingly beginning to see the convergence of computing and communications in areas like healthcare, entertainment, genomics and other new forms of computational innovation. The goal at Intel has always been to develop intuitive solutions that meet customer requirements and are easy to use.
The Differentiator
Through computing innovation achieved via consistent R&D efforts, Intel has pushed the boundaries of smart and connected technology to make amazing experiences possible for every person on earth. Intel's R&D spends in 2014 were $11.5 billion and as per the IC Insights report, Intel topped all chip companies in R&D spending in 2014.
The Intel India R&D center is the third largest R&D site for the company after U.S and Israel and has robust R&D capabilities in CPU, system-on-a chip, platform, software and graphics across servers to IoT.