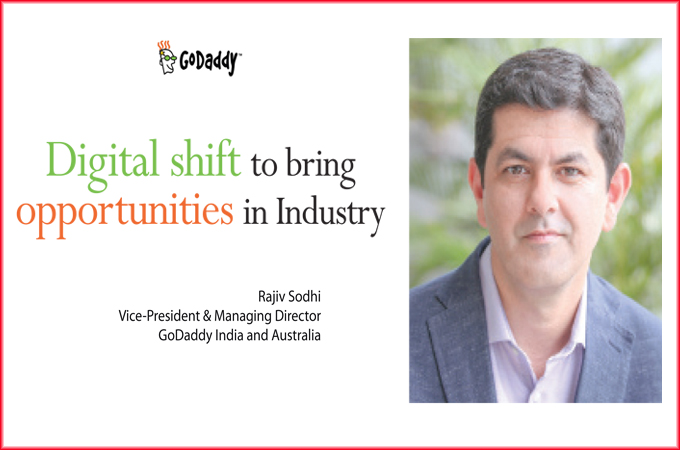 Rajiv Sodhi
Vice-President & Managing Director GoDaddy India and AustraliaThe Game Plan
Being one of the largest technology providers dedicated to small businesses, GoDaddy's mission is to empower small businesses by helping people to easily start, confidently grow and successfully run their own ventures. In terms of marketing strategy, it is focussed on educating small businesses as to how easy and affordable it is to get online and the real-world benefits of building a strong digital identity. This is largely because small business owners in India are not aware of the Internet's potential and how easily one can build an effective online identity in the form of a website.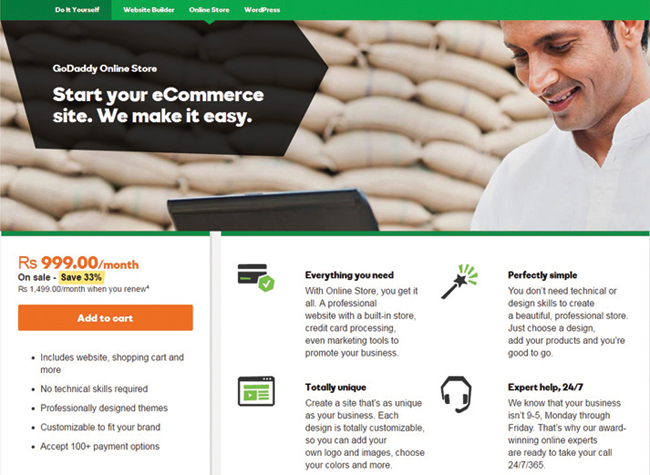 Through its campaigns, GoDaddy is targeting millions of these small business owners in India. The company reiterates its customers the importance of getting the right domain name as the first step for going online and building the right identity or "pehchaan". Its campaigns are comprised of a variety of elements which include a combination of such elements like email, search, television commercial, display, and social media advertising and gives out a simple message – "Internet pe pehchaan banao, duniya ko dikhao" or "Create an identity on the Internet and showcase your talent/products/services to the world".
In addition to national marketing campaigns in English and Hindi, GoDaddy India has created campaigns in local languages. It has recently launched its first regional marketing campaign in Tamil.
Emergence of the Digi-Era
Today, India is on the cusp of a digital revolution. India is to surpass the US with 402 million Internet by 2016, making it the second-largest online population in the world behind only China. According to a recent eMarketer report, India will see double-digit growth till 2018 in its Internet population, highest for any other country in Asia-Pacific. By 2018, 26.7 per cent of India's population will be on internet. This is due largely to the proliferation of smartphones and the increase in 3G and 4G connectivity.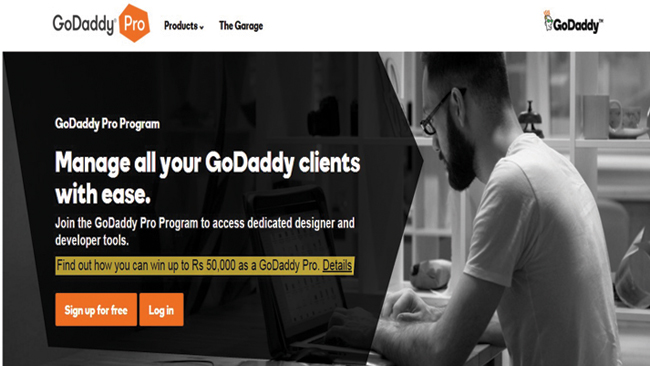 Considering this growth, businesses can no longer afford to remain ignorant to the digital shift, especially as their target audiences are strongly embracing the Internet. As digitization gains further ground, there are boundless opportunities for small businesses, across sectors to be harnessed through leveraging digital technologies. Additionally, Government-led initiatives such as "Make in India", "Digital India" and "Start-up India Stand-up India" are further fuelling the opportunities present for entrepreneurs and small business owners to easily start and grow their businesses online.
The Differentiator
GoDaddy has built a global platform for scalability into markets around the world. With a spirit for innovation, and driven by solid research and development, GoDaddy is helping people turn their ideas into businesses and changing their lives. It has made substantial investments towards R&D to help make GoDaddy's products easier to use, and continue to work on developing new features and services. There is also greater focus on mobile technology, which is seeing rapid adoption around the world, from India to sub-Saharan Africa, where people have greater access to smartphones than libraries.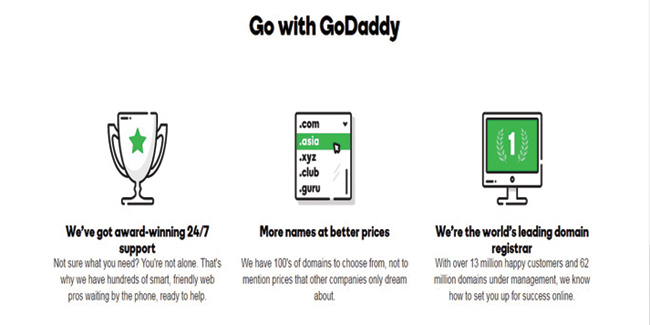 As one of the largest domain name registrars, GoDaddy is increasing its engineering focus to deliver on a suite of comprehensive solutions for starting and running a small business online. Today, GoDaddy offers an integrated set of online tools including domain name registration and hosting , website creation and hosting, email marketing, productivity software, all accompanied by 24/7 customer care to help small business owners along the way.