The Game Changer
Conceptualise the vision to support the e-governance to the last mile and bring smiles by using Technology to the day to day life to everyone in India, Fourth Dimension Solutions Limited under the leadership of a visionary and enthusiastic entrepreneur Mr.Amalendu Mukherjee was incepted in the year 2011. It offers all flavours of IT Solutions to support the digital India project which includes Operation Outsourcing, Infrastructure Management Service and Technology Solutions.
FDS is an organization built on Service Delivery platform. The project management metrics are driven by SLAs, Customer Satisfaction / Customer Loyalty Index. Recently, FDS has rolled out a PMO tool which captures various project stages of Project Management, including its lifecycle management. One such execution story is the first successfully executed UP e-district Phase 1 project, wherein the Project Management team executed successfully all the milestones of a project in time.
The company has a large flavour of IT services, covering complete scope of IT and telecommunication. It is currently handling potential large Telecom Optical backhaul projects for Indian Army for which the FDS services team has completed BSNL TSEC successfully to deploy for nationwide telecom network.
FDS helps in winning customer's loyalty, nurturing talent and managing SLA requirements. It has a well-set PMO (Project Management Organization) procedure to meet the targets and deadlines. Regular training programmes and inductions are managed. The company has a pool of professionals having the expertise and real-time experience and it also helps people to achieve the targets by giving the required support and freedom of operations. It has over 75 qualified project managers from different domains and a variety of certifications like PMP, Prince2, ITIL, etc.
FDS is aiming to enlighten each citizen leveraging information technology as a tool. Its mission is to be a dependable partner of its customers and also become their true advisor. With this, FDS is also trying to contribute in fulfillment of our honorable prime minister's Digital India dream. FDS is today associated with a plethora of large government organizations such as Railtel, TCIL (Telecommunication Consultants of India ltd.), WEBEL, KELTRON and more.
Emergence of the Digi-Era
The Central and State Government departments such as Land Records and PDS have opted for FDS's document management solution. Normally, RoI is calculated on three parameters, viz. CAPEX, OPEX and business transformation. The focus is on putting the required tools and providing handholding training and support to business users in order to reduce OPEX over a period of time. It is also providing DMS services to the West Bengal Government by digitizing their land records and services to High Courts by digitizing their cases and various other projects.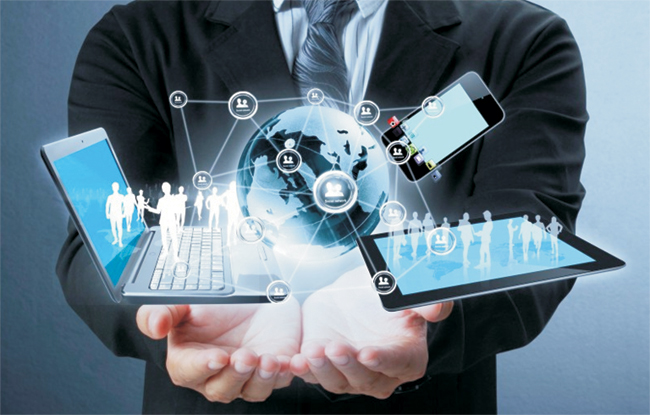 FDS has won the tender of Rajasthan Urban Local Bodies (ULBs) where it has to integrate all the 187 Local ULBs of the entire Rajasthan in a phased manner with the latest hardware, software and resources to run the same in an efficient manner. West Bengal, UP, Rajasthan and Orissa are its main concentrated areas, as of now. However, it is open to have networks all across India.
FDS is also very optimistic of the government's plan to raise the last mile in rural India. The programmes of NOFN (National Optical Fibre Network) and National broadband network complements the digital India plan of the government to meet such demands of infrastructure. FDS is fully aligned to this initiative of the government and to develop rural India and build up suitable infrastructure to execute such process. It is involved in the various ICT Projects where its target is to provide latest IT hardware along with contents to students and get them the latest education methods and achieve excellence in the field of technology.