The Game Plan
Marketing is a bridge that connects the sales team with its customers. A well-executed marketing plan can help an organization align to its business goals while helping to reach out to new customers and markets. In today's always-connected world, customers are looking for instant access to information that has changed marketing into "always-on" newsroom approach. This Next Generation Marketing has to be relevant and memorable using innovative methods to create buzz and awareness.
Fortinet drives marketing campaigns with partners to build a pipeline of upsell and cross-sell opportunities. Its dedicated marketing team builds communications that are personalized for every solution with a clear messaging differentiation and through leadership. Its marketing programmes are well supported by innovative sales, incentive reward programmes and customer referral programmes.
It has come up with three maxims defining its go-to-market strategy:
• Complexity is the enemy of security
• Today's security is borderless
• Slow is broken
Emergence of the Digi-Era
With digitization, there will be a whole lot of data exchanged between devices flying into and out of data centers, terabytes of data zipping around the Internet, presenting a truly massive attack surface for hackers to exploit. IoT is going to be a huge management problem as traditional endpoints are secured with anti-virus and other solutions. With IoT, there are going to be many non-user endpoints, content in the form of objects, and content generated by objects without direct user involvement. IoT devices like printers or webcams wouldn't come with anti-virus control but even if they did, the size and diversity of the IoT ecosystem would make the process impossibly complex to mange.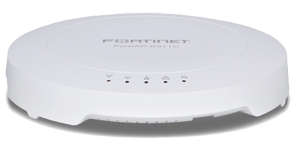 Another area of security concern is going to be the wide adoption of mobile phones, especially smartphones running on Android, Apple's iOS and other software. It is a well-known observation in technology circles that with the rising adoption of a platform comes increasing security risks – and the mobile realm is no exception. Malicious code writers who used to concentrate their efforts primarily on desktop computing platforms and operating systems will turn their attention towards mobile devices. What is most alarming is that mobiles are touted to become the norm for making e-payments, the proposition of hacking mobile devices will become ever more attractive to cybercriminals.
The Differentiator
For 15 years, Fortinet's dedicated security research team, FortiGuard Labs is leading the industry in innovation powering all Fortinet top-rated security platforms. This accomplished group is composed of security threat researchers, engineers, and forensic specialists tasked with outsmarting the cybercriminals and delivering cutting-edge protection tools to our global customers. The FortiGuard Labs research team uses their extensive knowledge of today's threat ecosystem to create real-time response at multiple threat levels throughout all Fortinet technology, as well as providing security intelligence updates and business intelligence to our customers.

Fortinet has a close-to 150-member R&D team in its Fortinet Innovation Centre at Bangalore that focusses on Enterprise/Infrastructure Wi-Fi solutions.
FortiGuard Labs also has an R&D Centre at Hyderabad which works very closely with the Fortinet's R&D centre at its head office in Sunnyvale, CA, USA. The primary focus of engineers at the Hyderabad research centre is on building the hardware logic for FortiDDoS appliances used for Distributed Denial of Service (DDoS) attack mitigation. The team specializes in digital design for high-speed Internet security applications.