F5 provides solutions for an application world. It helps organisations seamlessly scale cloud data centre, and software defined networking (SDN) deployments to successfully deliver applications to anyone, anywhere, at any time. It broadens the reach of IT through an open, extensible framework and a rich partner ecosystem of leading technology and datacenter orchestration vendors.
Hybrid IT is an infrastructure option that extends an internal IT setup with an external option which could be on-premise data centres, off-premise data centres, colocation, private cloud or public cloud. It is within this infrastructure that applications, information, and data reside, enabling a multitude of users within a business to conduct their daily activities.
Because they can reside anywhere today, applications now play a central role in the hybrid infrastructure discussion. Knowing where your apps are, who and where your users are, and the context of how these apps are being used is essential in architecting an infrastructure that is simple yet agile.
Growing Importance of Application Services
Application services are a collective set of services that has risen to fulfill the needs of putting information and data in the hands of users via application seamlessly. Today an array of application services is being deployed to ensure the flawless delivery of applications to end users. Applications would not be able to function without the robust bedrock of application services that have been designed to support them. They are not just simple tools, but are a fundamental part of the modern IT fabric today.
F5 iApps provide a framework that application, security, network, systems and operations personnel can use to unify, simplify and control the deployment of application services with a contextual view as well as advanced statistics about the applications supporting the business. The self-service catalogue is designed to abstract the many individual components required to deliver an application by grouping these resources together in templates associated with applications – this alleviates the need for administrators to manage discrete components on the network.
Replicating Apps in a Production Environment
Many enterprises have heterogeneous environments that have grown organically over the years as they constantly add applications and services to meet the needs of employees, partners and/or customers. Integrating and managing different environments, including legacy environments and applications which may be highly customised can be challenging.
F5 BIG-IP and their virtual editions run compatible with all leading virtualisation platforms such as VMware vSphere, Microsoft Hyper-V, Red Hat KVM, Amazon, and Citrix Xen, making the deploying of apps seamless within a hybrid infrastructure. The availability of virtual Application Delivery Controller (vADC) offers organisations in a hybrid infrastructure the opportunity to better respond to changing business needs.
By employing virtualization across all components of the architecture, the testing of new solutions and optimization of existing policies can be accomplished in an isolated environment and then migrated to production. The availability of application services in virtual editions open the way for developers to include and leverage the acceleration, security, optimization and customization of the application delivery platform in conjunction with the design and deployment of specific applications.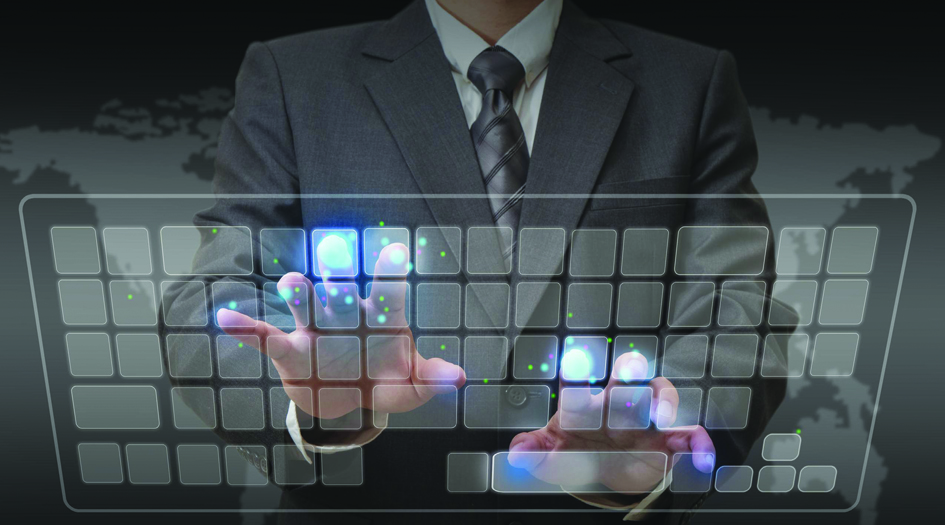 Meeting Capacity Needs in a Hybrid Environment
Running a leaner, more efficient hybrid infrastructure is achieved first by not architecting for the worst-case demand, leaving large amounts of equipment idle for the majority of the time. Bursting to the cloud is today's obvious answer for achieving incremental capacity only when it is needed.
The F5 Cloud Bursting solution automates and orchestrates the deployment of application services across both traditional and cloud infrastructure while also managing the dynamic redirections of workloads to the most suitable location. These application services ensure predictable user experience, replicated security policy, and workload agility. The ability to integrate or interface with existing cloud orchestration engines such as VMware vCloud Director to streamline the overall process of deploying applications is a big plus.
Achieving Operational Efficiency
Programmability in the network has long been cited as the means to offer the extensibility and agility necessary to support the increasingly dynamic requirements of modern applications of business stakeholders. A comprehensive approach to programmability in the network is necessary to enable operations to truly react on demand to operational and business events and opportunities.
The F5 portfolio of products delivering network programmability equips organisations to automate and orchestrate for efficiency gains As a result, organisations can achieve unprecedented levels of agility and extensibility. The F5 iApp offers a simple REST API integration to perform application migration. There is one less step to deploy apps, skipping the need for hundreds of lines of codes to configure apps. When using iApps, all these codes are automated, configured and integrated.
Securing Applications and Managing User Access
Now that apps reside everywhere, there is a need to standardise users' access to apps and data. Regardless of user or app location, or the device from which application access is being attempted, the expectation is that the user experience is simple, speedy, and consistent, while security needs are met. With the migration of data centre applications to the cloud in droves, the number of user names and passcodes users need to produce, memorise, and then recollect has risen dramatically, leading to more instances of "password fatigue", a lessening of application and data security, and an increase in threat potential.
F5 unified access solutions provide end-to-end availability and optimisation with secure unified access. Secure mobility extends the application policy to the client, addressing the organisation's challenge of identity and access management Users get fast and secure connections to the resources they need and T gets easy management, policy control, and detailed reporting of the user experience. Context also plays an important role to ensure users and applications come together seamlessly and securely.
F5 understands applications at the deepest levels and users that knowledge to optimise organisations network and application performance with a comprehensive suite of services to able applications everywhere across all environments, eradicating the need for business to search and find components they require.