The Game Plan
Ideally, marketing is a division that should be strongly connected to every department within an organization. This is the department that sets expectations for its target audiences through various mediums based on its capacity to deliver. Therefore, it is vital that the rest of the departments understand their capabilities and the expectations of the target audiences. This can only be achieved by scheming strong in-house communications strategies. And this is what F-Secure tries to maintain within its organization.
Subsequently, marketing becomes a crucial aspect of designing business strategy of a company. This is the division that categorizes the undermined yet crucial necessities of its target audiences and ensures them of the company's capabilities to fulfil them. This, in return, also gives the company a recap of its own proficiencies and helps to endorse them.
Emergence of the Digi-Era
India's march towards digitization has created a plethora of opportunities in the country. The Indian subcontinent at present is in its most dynamic avatar and offers opportunities in various segments like infrastructure, telecom, communication media and the most lucrative of all Information Technology. Globally, India is competing with China in terms of being the fastest- growing economy in the world.
With the Indian Government's "Make in India", "Digital India" and "Smart City" projects slowly heading towards realization, businesses with IT focus are sure to prosper. Furthermore, with industries like education, healthcare, SMEs and the Government of the country being smitten by the IT bug are anticipated to benefit immensely from the technology and the globalization. Technology being touted as a major means to deliver educational, healthcare and any other form of service, businesses in the IT domain see great prospects. Such technology can contribute towards increasing the literacy rates, virtual classrooms and online courses and revolutionizing the healthcare segment with technologies like telemedicine etc. Bearing such anticipated growth and prosperity in mind, securing the entire digital infrastructure becomes a primary concern. This, in return, creates a great platform for companies like F-Secure to demonstrate their skills and capabilities.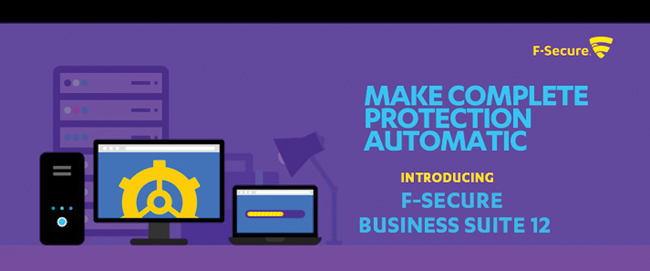 The Differentiator
F-Secure has been defending tens of millions of people around the globe from digital threats for over 25 years. Its award-winning products protect people and companies against everything from crimeware to corporate cyber-attacks, and are available from over 6,000 resellers and 200 operators in more than 40 countries. It is on a mission to help people connect safely with the world around them.