The Game Plan
Marketing rules play a pivotal role in shaping up business strategy. When it comes to IT security software industry, then it becomes more important since there is a continuous evolution of the latest and newest of cyber threats from Ransomware, Trojans and Malwares happening throughout the world.
BYOD (Bring Your Own Device) policy has forced IT heads to seriously look into Smartphone/ Tablet users in Organization Network against all possible data thefts, identity breaches and unauthorized access to sensitive records. Not only corporates but also SMBs are concerned about network security and prevention from any malware attack. Even Home Users in a Smart City are also concerned about all kinds of privacy breaches that can happen through their personal phones or other devices. Since all personal data including sensitive details like banking or financial information are stored in a phone, giving robust protection to those data is very important. In order to mitigate the new emerging threats specifically targeting BYOD users, eScan has now come up with security solutions for mobiles and tablets (both Android & iOS) in order to address the needs and provide security to this sector. eScan's strategy for these products also includes education, engagement and user experience to win new customers.
Emergence of the Digi-Era
Digitization has brought advanced customer experience, closer employee engagement and faster business operations. Organizations are considering digitization as an inevitable movement towards a "digital centre" in which business models, offerings and value chains are digitized to the maximum extent possible. What all of the IT Security companies have in common is a digitized business model that allows them to deliver a new level of customer experience through innovation of Anti-Virus software. Customer and client experience is the new competitive battlefield.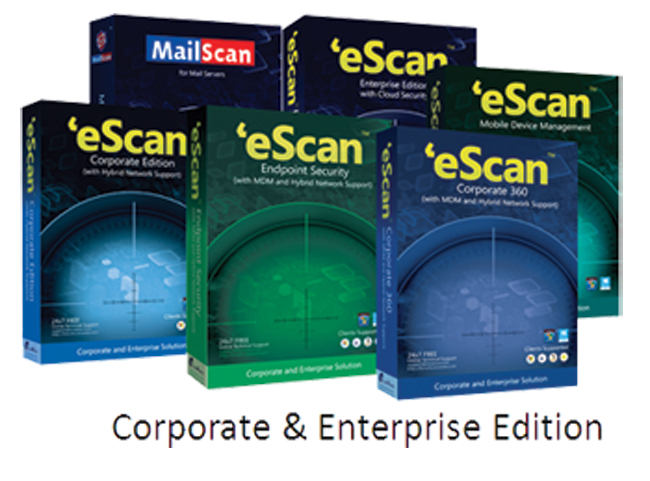 Due to the recent string of incidents of cyber-attacks, it is not focussing on any particular product segment, but its importance is equally on every vertical – SMB, Enterprise and SOHO segments. Since mobility is on the rise and the number of smartphones, tablets and other popular computing devices has increased in the corporate network, thanks to BYOD, its focus is currently on the Mobile Device Management (MDM) technology, which can perform on all platforms like Android, Windows and iOS. In addition, IoT and Smart Cities are other opportunities for eScan since the challenges expected from all those spheres are extensive.
The Differentiator
eScan's Research & Development team is toiling hard to maintain equilibrium of the research with the newest developments and threats coming in smart devices and network. It has been successful in bringing out the best of its technological output earlier and will repeat the same in the future as well.